Back when teens held their transistors as tenderly as today's kids cradle their phones, music was everything, and radio ruled. To salve the wound of a summer without our many music festivals, MKE Lifestyle talks with some of the city's radio legends about their adventures in the evolution of music radio in Milwaukee.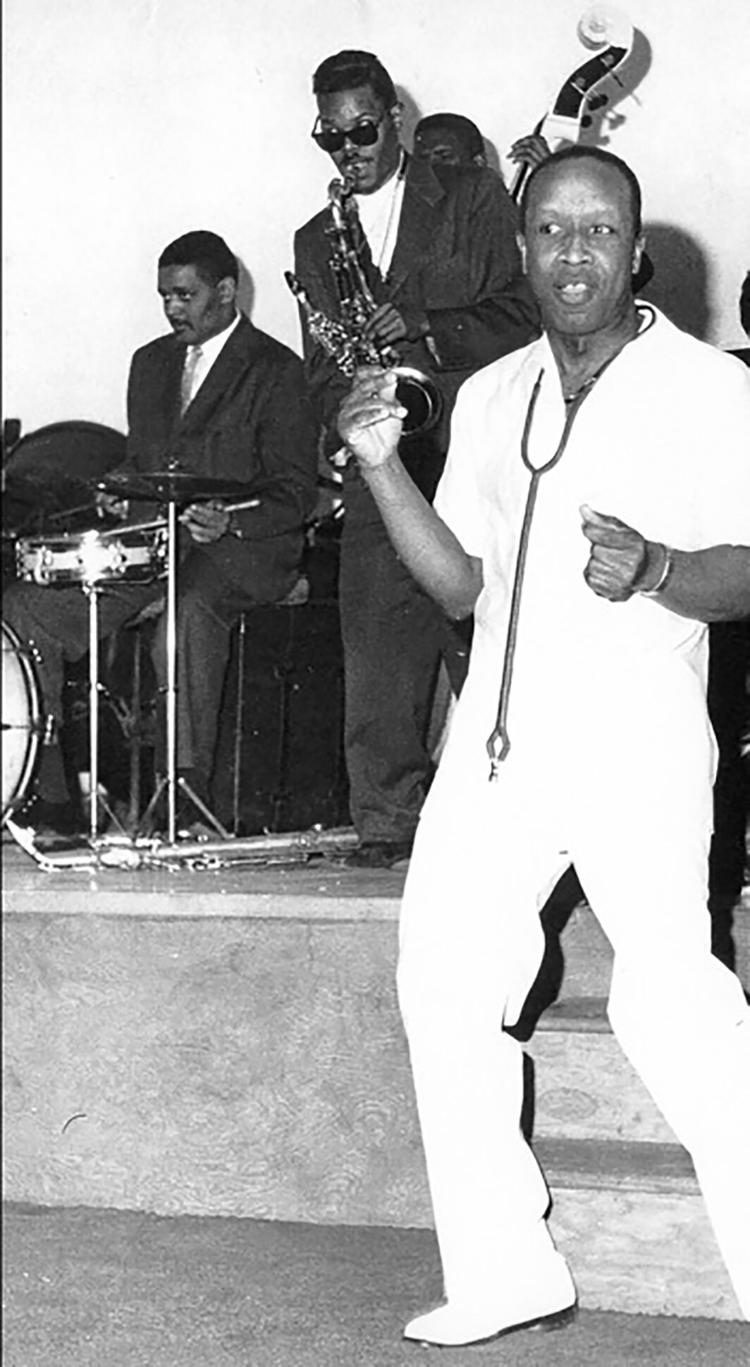 SOUL MEN 
In the beginning, there was rhythm and blues ...  and it didn't even have its own home. 
During a discussion that aired on WAWA-AM Radio in 1987, the late O.C. White and Jim Frazier, both longtime DJs on Milwaukee radio, looked back at the origins of local stations aimed primarily at African American listeners. They note that the first black DJs playing R&B music did so on "white" stations like WOKY, WEMP and WMIL in the late 1940s. At first, the shows aired live in slots like 5:30 to 7 a.m. Saturday mornings and midnight to dawn on Saturday nights — times, they pointed out, when white listeners were likely to be sleeping or out on the town.
DJs like Manny Mauldin, Jr., Chuck Smith and Larry Hayes were expected to sell advertising for their shows at the rate of $5 per spot, White noted, so they really "had to pay the station to be on the air."
In 1961, WAWA-AM, intended to be the daytime-only City of West Allis station, was launched. White was the only black DJ on WAWA's air, taking the 5:30 to 7 a.m. shift and driving a bulldozer for the rest of the day. White steadily attracted a growing audience, so when the original format failed at just three months in, he was offered the late afternoon shift as well.
"Then another guy came to town and sounded pretty good," White recalled. That guy was Hoyt Locke, but Milwaukee radio fans revered him as "Dr. Bop." The "Good-doin' Dr. Bop" wore white scrubs, accessorized with a stethoscope around his neck and a physician's mirror on his forehead. His trademark 9-minute open, played before every one of his afternoon shows, was a soaring endorsement of Dr. Bop's assets, with lines like, "I really shoulda been triplets, 'cause one man shouldn't be so tough." 
WAWA's primary competitor was WNOV, which adopted its R&B format in 1967. Frazier came to Milwaukee from sister station WVON in Chicago, owned by Chess Records, to help get the new sound up and running.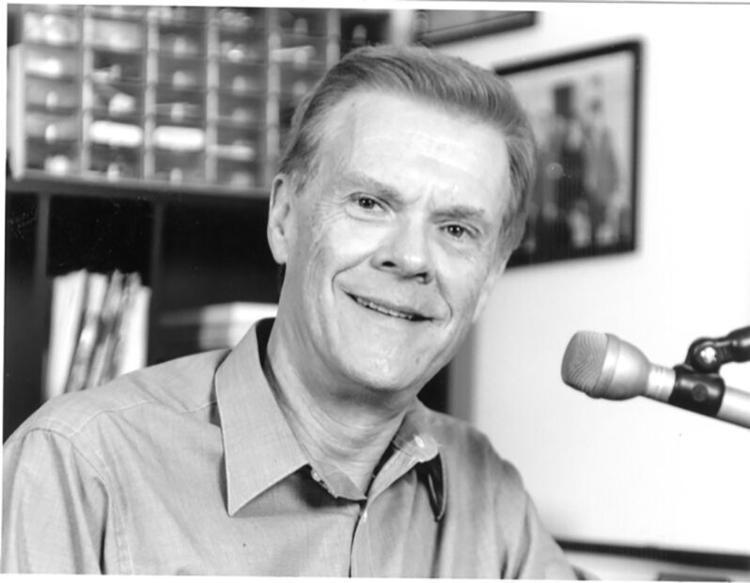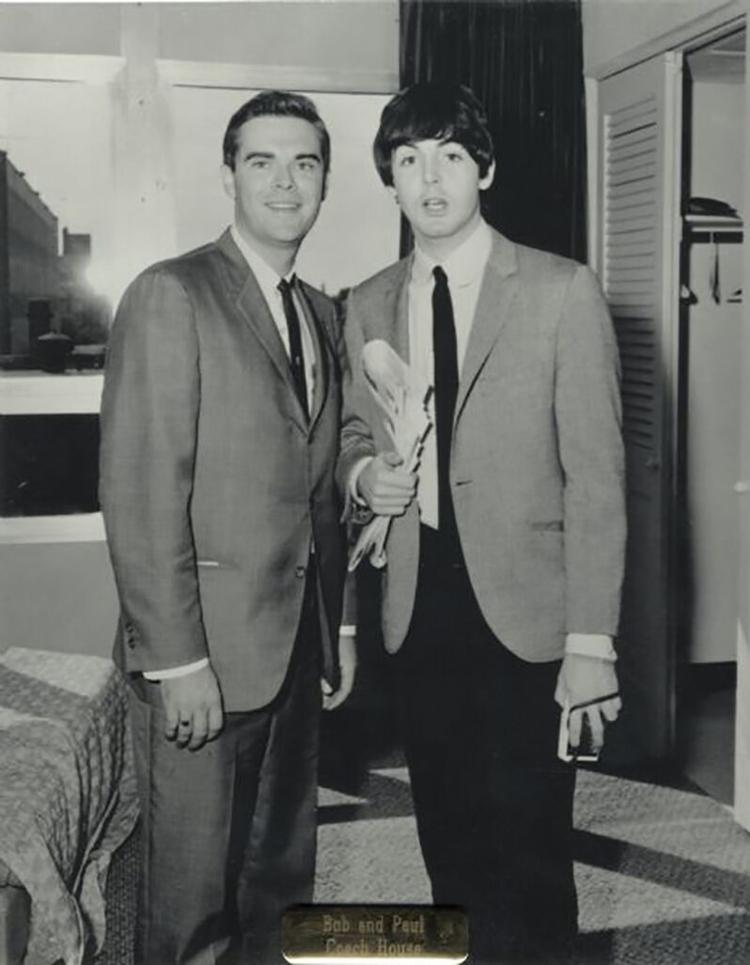 Frazier, White and their contemporaries set a standard for Milwaukee DJs for years to come.
"It's been said to copy is the most sincere form of flattery, and throughout the years, O.C. and I must be the most flattered people in Milwaukee," Frazier said.
"You can't beat doing a radio show in the basement on Monday morning when the lady of the house is washing and hanging laundry between the studio and the Teletype machine," Barry recalls. "I had 15 seconds to grab the news and get back to the studio before the record ended. … But I couldn't complain. I was in showbiz!"
And things were looking up. Barry convinced management to let him play some pop records for an hour in the afternoons.
"My show consisted of big band, polkas, elevator music and the hour of rock 'n' roll.  I also had to announce the local news, bowling scores, births and deaths," he recalls. Barry's Saturday afternoon show, "Badger Teen Time," featured live music from local bands like El Rey and the Night Beats playing at the Hartford Theatre.
The WTKM gig lasted 18 months, until WEMP's program director caught Barry's show and asked him to do his station's all-nighter. Barry moved on to WRIT-FM before touching down at WOKY in the summer of 1963, staying until 1976 and returning from 1980 to 1983.
"Bob Barry was the king of Milwaukee rock 'n' roll radio," says Robb Edwards, who was an announcer at WTMJ Radio for more than 20 years. "And he had a lot of rivals." 
Like many on-air talents, Edwards did a bit of station-hopping too, with stops at WOKY, WRIT, WRAC in Racine, WBBM in Chicago, WBCS and WZUU, where he was let go in favor of Larry the Legend Johnson. Edwards also served as stadium announcer for the Milwaukee Brewers for 20 years.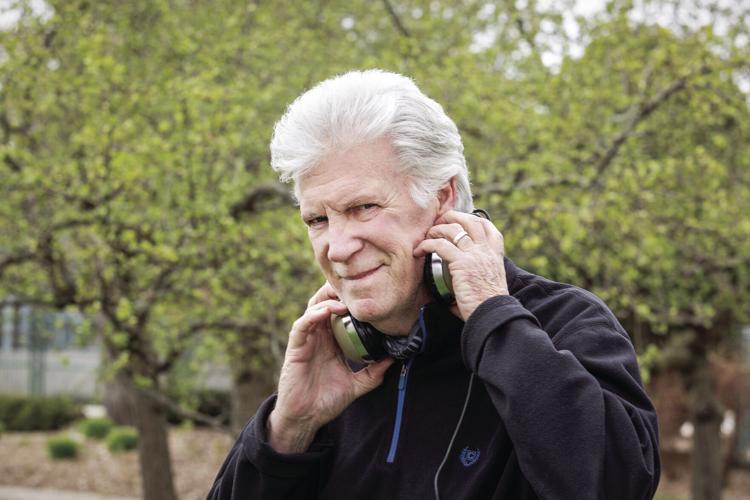 STAR WARS
Edwards says an air war between WOKY and WRIT "carried through for a number of years, even when music changed from pop right on through the start of rock 'n roll. And most of the older DJs hated rock 'n roll." 
Barry's prestige skyrocketed in 1964, when he scored a solo interview with the Beatles and emceed their show at the Milwaukee Arena. This was a major advantage in WOKY's intense air war with WRIT, with both stations vying for the lucrative audience of teenaged Boomers. 
"There was a constant battle between WOKY and WRIT," Barry notes. "In the '60s, Mitch Michael (Terrell Metheny) would listen to WRIT while he was on the air at WOKY and play every song they played. It would drive the kids nuts, because they would switch back and forth between stations when they didn't like a record. He would do this for a half-hour at a time."
Edwards points to Lee Rothman as the WRIT announcer who "really started morning radio in Milwaukee, and was always in a fight with the morning guy at WOKY."
WOKY tended to win the ratings race with WRIT during the '60s, but the reason, at least in part, was that WRIT powered down after sunset, when, Barry says, "You were lucky to hear them in downtown Milwaukee."
He has written a book, "Rock 'n' Roll Radio in Milwaukee," giving its proceeds to charity, and his interviews with celebrities, including Mick Jagger, Cher, James Brown and Dolly Parton, are now featured in a podcast series, "Bob Barry's Unearthed Interviews," sponsored by the Wisconsin Broadcasters Association.Barry's talent earned him Billboard Magazine's Top 40 Air Personality of the Year Award in 1975, a place in the Wisconsin Broadcasters Hall of Fame, and an AIM (Achievement in Radio) Lifetime Achievement Award. One of the highlights of his career, he says, is having fans still tell him how much they enjoyed listening.
Both Barry and Edwards still do some commercial work. "I've had bad moments over the years, but for the most part, I feel like I chose the greatest profession in the world when I became a radio announcer," Edwards says.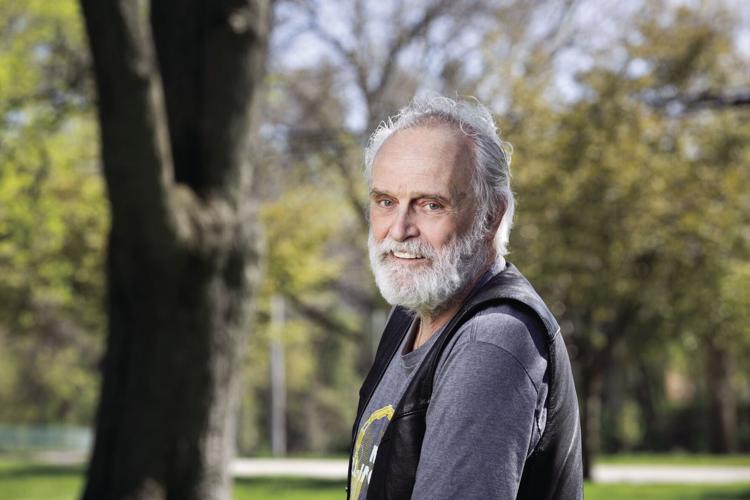 IT'S ALRIGHT, MA
Bob Reitman had no idea what was about to hit him as he stood outside the Avant Garde Coffeehouse, where he ran poetry nights. 
He was talking with Joshua Kesselman who occasionally stopped by the club, when Kesselman told him the host of WUWM Radio's poetry show, "Sense Waves," was leaving Wisconsin. Would Reitman want to take over the show?
"I couldn't believe it," Reitman says. "I thought, 'What an opportunity to spread poetry around.'" And that big break turned even bigger.
In the mid-to-late '60s, a whole new generation of rock artists was emerging, from Bob Dylan to Janis Joplin to Jefferson Airplane. Reitman and producer Margaret Moos (who later produced NPR's "A Prairie Home Companion") approached WUWM's Dr. Ruane Hill about spotlighting the music in a new show.
"He told me he didn't like rock 'n' roll very much, but his kids did," Reitman remembers. Reitman co-hosted the show, named "It's Alright, Ma, It's Only Music," with his friend, John Kois. Reitman and Kois, along with The Shags' John Sahli, also created Milwaukee's storied underground newspaper, Kaleidoscope.
"Kois decided to go off and do the paper and I decided to stay with radio," Reitman says.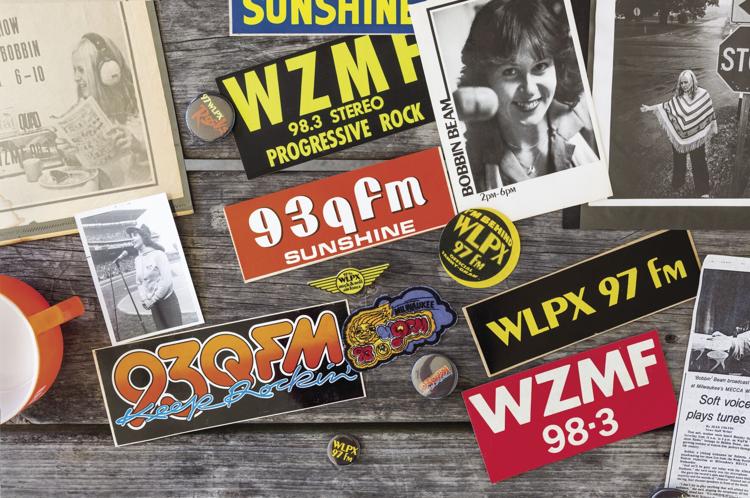 FM RISING
"It's Alright, Ma," which aired on Sunday nights, began to show up in the ratings, which was unusual for an FM station at the time. The FM band was home to public radio and stations that played music that was piped into shopping malls. 
When Reitman's show actually drew listeners, he proved that progressive rock had an audience. Management at WZMF-FM in Menomonee Falls took notice. 
They offered Reitman a full-time job, which "paid enough that I could pay the rent and have a hamburger or two," he says. "I thought, 'I've just been handed the keys to the kingdom!'"
WZMF was a locally owned, freeform radio and boasted an interesting lineup of DJs, but the signal was weak and aimed in a northwest direction. When the station began to change, Reitman landed at commercial-free WTOS-FM in Wauwatosa. 
Musically, WTOS was in direct competition with WZMF, although program director Mike Mervis threw in acts like The Beatles, The Rolling Stones and Elton John to anchor the mix. When WTOS closed shop, Reitman returned to WZMF as a part-timer, "then, after awhile, they gave me the boot again." 
He got into his car and drove directly from the Falls to 6th and Wisconsin Ave., where upstart 93QFM was already rockin'.
SUNSHINE MUSIC
WQFM (now QFM) hired Reitman on the spot, and added him to a roster of distinctive personalities, including Bob Branson, Paul "Space Commander" Green and Bobbin Beam.
Beam, who worked middays, started at WZMF when she was a senior in high school before joining WQFM in 1974. In 1969, the FCC mandated equal employment opportunities for women in broadcasting and, says Beam, "it opened a lot of doors.
"To me, it was a dream come true to be playing the music that I love, and I think that was the case for just about everybody I worked with," Beam continues. "You just couldn't live without it."
The album-rock radio DJs were closely connected to their audience because they were in the trenches with them. Reitman's first morning show at WQFM was broadcasted from Summerfest, and he arrived at the site even before the grounds crew. Beam remembers going live at Summerfest, holding a mic and standing in mud puddles as the lake wind whipped through.
"We loved going out and seeing [listeners], and taking them out to Pink Floyd and taking them out to dinner and having them meet the band," Beam says. "We loved them and they loved us."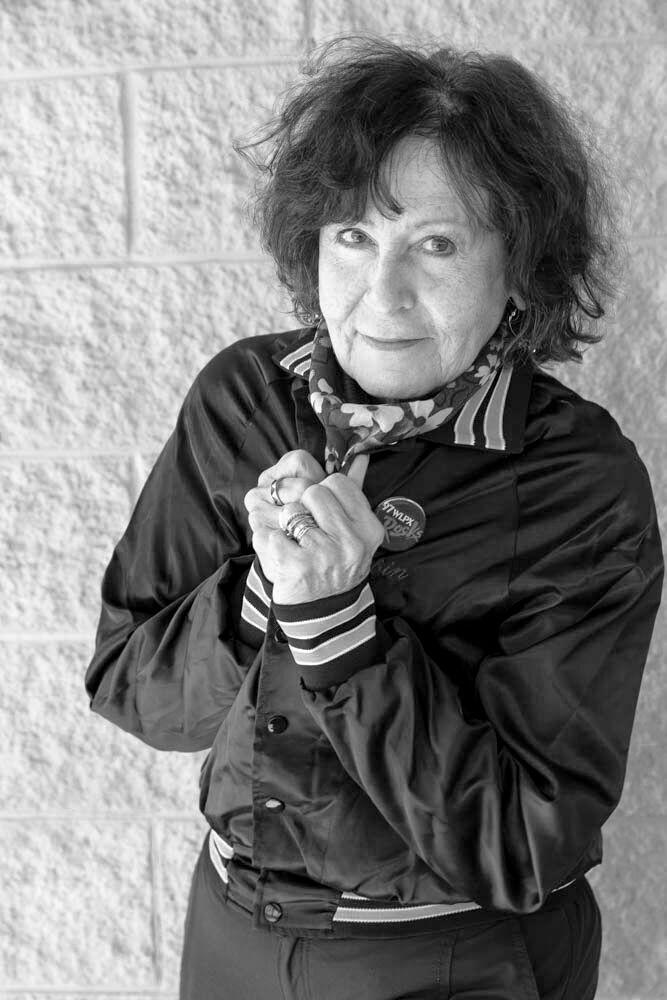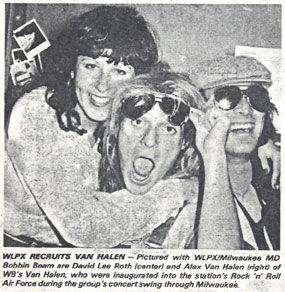 Beam ascended to music director and program director, and later was music director at WLPX, another entry in Milwaukee's album-rock lineup. She interviewed rockers like David Lee Roth and Ted Nugent before their concerts and became friends with Ann and Nancy Wilson of Heart.Beam says that camaraderie made her feel like part of a big, comfy family, and because of it, she wasn't afraid to share personal moments with her audience. On one memorable show, she spoke directly to her husband, Pete, announcing that she had something to tell him. She dropped the needle on Jackson Browne's pregnancy anthem "Ready or Not" and that's how Pete learned he was going to be a dad.
"We stayed in touch for years," she says. "And every time they came to town, we'd just kind of hang out."
Beam moved to California in 1984, working at KGB-FM Radio in San Diego until 1990. Today, she lives in Dousman, where she does commercial, corporate and political voiceover work for clients throughout the country from a broadcast-quality studio in her home.
SEVEN LISTENERS, NO CABBAGE PATCH KIDS
Reitman's next stop on the dial was at WKTI-FM, where he was paired with QFM alum Gene Mueller. Reitman had met Mueller just once before they were hired, but the two hit it off from the get-go and, for the next 25 years, became a morning institution in Milwaukee.
"I really loved the kid," Reitman says of his longtime partner. "He was just a really good guy and a lot of fun." 
WKTI's playlist was mostly pop, but the heart of Reitman and Mueller's magnetism was in their on-air banter, delivering laughs as well as news and information to what they called their "seven listeners." 
But two dozen listeners showed up at County Stadium in 1983, credit cards in hand, expecting to catch that year's most sought-after toy — a Cabbage Patch Kids doll — from thousands to be dropped from a B-29 circling overhead. 
That wasn't actually going to happen. The whole idea was just a throwaway bit that Reitman and Mueller never thought would be taken seriously. Instead, the result was a group of disappointed listeners (and arguably their kids who thought the soft-bodied treasure would be theirs), plus coverage in about 100 media outlets from all over the world, including Sports Illustrated.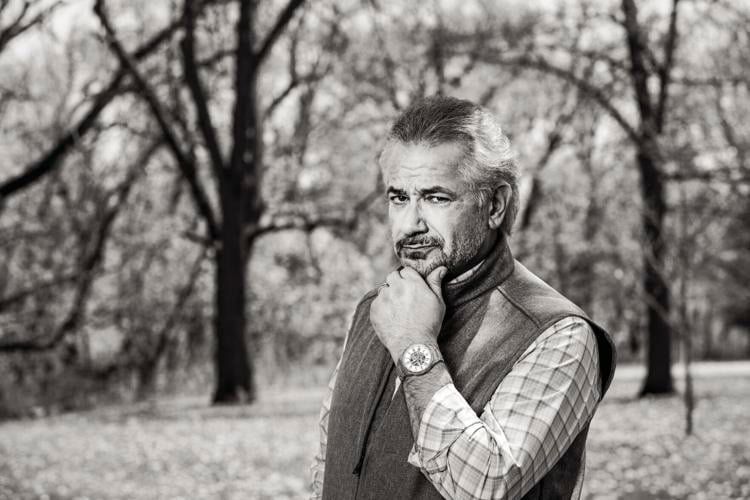 A CLASSIC ACT
Meanwhile, in Pittsburgh, Dave Luczak stumped his high school guidance counselor when he shared his career goals: Luczak wanted to be on the radio. 
Growing up, he was an avid radio fan and thought working on the airwaves "would be a cool thing." The counselor had never before been asked about the career path, but he suggested a few colleges with reputable media programs.
Luczak was a college freshman in 1976 when he got behind the microphone at WVUD, a 50,000-watt station owned by the University of Dayton. "My first shift, as a 17-year-old, was on this pretty big radio station at what was a Top 50 market," Luczak recalls. "I would take dozens and dozens of calls every day during drive-time."
Luczak soon moved on to WTUE Radio in Dayton, where he and his college friend and fellow broadcaster, Dan Patrick, anchored the morning show. After his college graduation in 1980, and a short stint at a Rochester, NY station, Luczak accepted a morning show offer at Milwaukee's Magic 96.5, which would become WKLH.
The station soon switched to one of the country's first "Classic Rock" formats and paired him with Carole Kaine as co-host. Five years ago, management reformulated the show into its current incarnation, "Dave, Dorene (Michaels) and Gino (Salomone)."  
Luczak and his crew have always had a solid bond with listeners. "We simply reflect the audience's interests," he notes. "And they let us know right away if they don't like something." 
The perks of his jobs are sweet. They've included flying with the Blue Angels, broadcasting a "Cheeseheads in Paradise" show from Hawaii and Jamaica, and an Oktoberfest broadcast from Munich, with 200 to 300 listeners paying to tag along for each party. Luczak has also been the best man in more than 100 weddings. But, he says, his most gratifying role is hosting the annual Children's Hospital Miracle Marathon, which he has done for the past 22 years. 
"Our audience has raised over $30 million," Luczak says. 
Of the 190 Children's Miracle Network radiothons in North America, WKLH's Children's Hospital radiothon is No. 1 in money raised per capita and pledges fulfilled. Luczak, who also serves on the Children's Hospital Foundation board, is especially proud of that. 
And yes, Luczak says, the job has very much lived up to his teenage dreams. "Whether it's getting a chance to talk to and interview unbelievably creatively talented people and basically just doing what you love," he says, "it's more than just a job."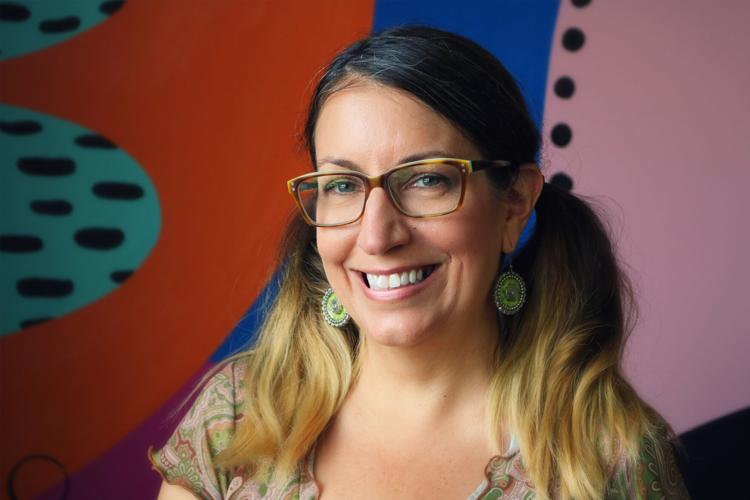 CONNECTING COMMUNITIES
As for the future of stations on the left side of the FM dial, Dori Zori, assistant program director at 88Nine Radio Milwaukee, calls it "pretty strong."
Zori, who was a volunteer DJ at WMSE for 18 years before joining 88Nine, says stations that not only reflect their communities but also help them to thrive and have staying power. And, she notes, music is just one way 88Nine brings people together. 
The station's playlist is eclectic, featuring indie rock, electronic music, rap, R&B and singer/songwriter selections. Milwaukee-area artists are played every hour. 
"Music is a universal language, so it can connect on a number of levels," Zori says.
But community stories really make 88Nine unique by highlighting "the people and organizations that make Milwaukee better for everybody." 
Listeners often share that they've learned about struggles and successes that make them feel connected to people throughout the city. Sometimes they take the next step and volunteer at an organization they've heard about on 88Nine.
At its Walker's Point studio, the station literally brings together people from all over the city. A live music night, for example, might invite bands from the north side, south side and Riverwest to play together. And Grace Weber's Music Lab is a free music and arts program for high school students throughout the metro area.
"One of the biggest struggles in radio, with a lot of stations, is having everyone's voice represented," Zori says, calling 88Nine's International Women's Day celebration — which she hosts — one of her favorite ways to bring more voices to the table. The first live, 12-hour event featured women's music, chosen and introduced by women. 
"It wasn't just staff people, it was open to everybody," she explains. "Listeners loved it and I loved it so much, [so] we did it again this year and we had to expand it. We have all these ideas to make it bigger and better next year." 
WHAT GOES AROUND…
Reitman didn't retire from the airwaves when he retired from WKTI in 2006. 
When WUWM called and asked him if he would like to do a show, he couldn't pass up the chance to revive "It's Alright, Ma, It's Only Music." The show airs Thursday nights, and this time, Reitman isn't the only host. His son, Bobby, joins him in the studio for the live broadcasts.
"It's amazing how long we've been doing this now — about 10 years," Reitman says. "Bobby and his wife have a son, Robert IV, and Bobby brought him down to the show. And [Robert IV] was fearless. It was fun."
The next generation of Milwaukee radio is just warming up. MKE