Whether you partake online or safely in-person, the region's museums offer plenty of beauty, wonder, education and just plain fun for the cooler seasons. So grab your mask — or your device — and see what's in store for you!
Milwaukee Public Museum, 800 West Wells Street, mpm.edu
Ahead of its newly announced move — along with Betty Brinn Children's Museum — to the Deer District, MPM is now open Thursdays-Sundays from 10 a.m. to 4 p.m. with plenty of safety measures in place. All visitors require a timed ticket in order to limit the number of visitors at one time, and those over 3 must wear a mask per the City of Milwaukee ordinance. Once inside, one-way paths guide you safely through your favorite — or new favorite — exhibits.
Prefer to engage virtually? Visit mpm.edu/programs/outreach for more information.
---
Milwaukee Art Museum, 700 N. Art Museum Drive, mam.org
Milwaukee Art Museum has reopened to visitors with precautions and safety measures in place, including a mask requirement for all visitors, timed tickets and one-way traffic patterns.
If you'd still prefer to enjoy the museum virtually, here are some great ways to partake. 
Story Time in the Galleries: At Home
Log on Saturdays at 10:30 a.m. for virtual storytelling combined with a look at the museum's artwork. On Oct. 3, enjoy "Fortunately" by Remy Charlip. On Nov. 7, Sean Taylor's "I Am Actually a Penguin" will be read. And on Dec. 5, check out "Mister Horizontal & Miss Vertical" by Noémie Révah.
Play Date with Art: At Home
Kids age 5 and under and their caretakers can make art, listen to music and explore the joy of movement in these special half-hour sessions that take place from 10-10:30 a.m. On Oct. 9, find out how to make "Hilarious Hats." On Nov. 20, it's time to explore "Spectacular Sculptures." And on Dec. 11, "Perfect Portraits" are the stars of the show.
Kohl's Family Sundays at Home 
Log on and celebrate "Día de los Muertos" Oct. 18 beginning at 10 a.m. complete with art activities, performances, tours and visits with artists. Then come back on Dec. 6 for "The Gift of Art."
---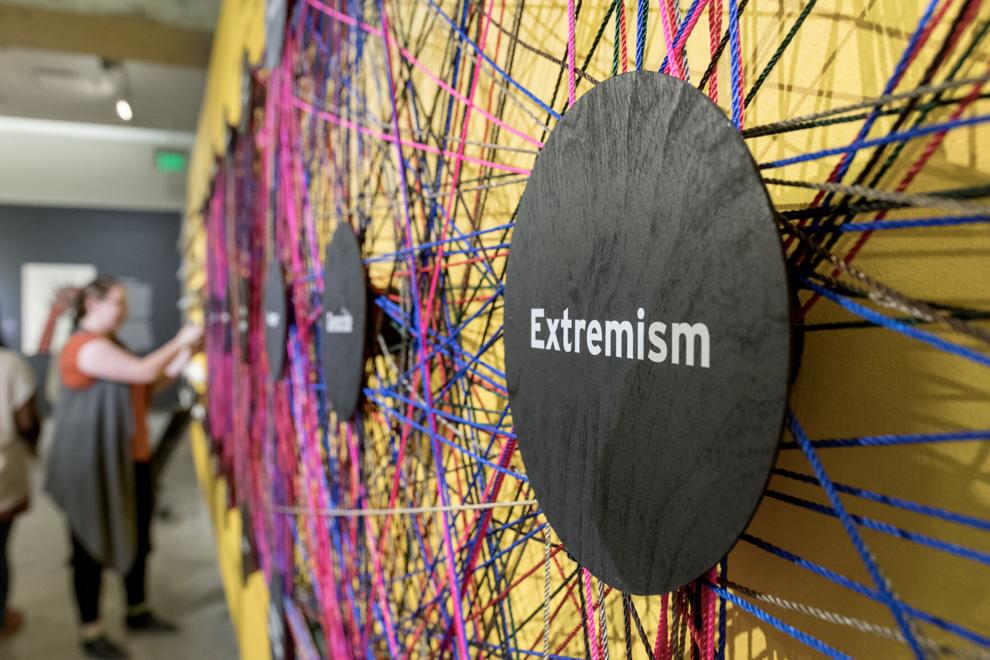 Jewish Museum Milwaukee, 1360 N. Prospect Ave., jewishmuseummilwaukee.org
Now reopened with timed ticketing, capacity limits, a one-way path through the museum, sanitation stations and more, JMM also reserves weekdays from 10 a.m. to 11 a.m. for guests over 60 years of age and those who are medically compromised. These exhibits await.
Luba Lukova: Designing Justice
Now through Jan. 31, 2021
This exhibit features the work of one of the most internationally renowned graphic artists working today, exploring social justice through art as a way to engage a broader community around this important topic. Lukova's bold designs convey powerful messages and have been used in protests all over the world. "Designing Justice" includes 34 posters tackling a range of social justice topics, including income inequality, immigration, gender inequality and the environment. The exhibit also features multimedia and interactive components, including a station where guests can use spokes and spools of thread to trace their own personal social justice journey. 
"Graphic images have the power to distill complex issues into one essential, recognizable image that communicates across groups and borders," says Molly Dubin, Jewish Museum Milwaukee curator. "At this moment, Lukova's work is especially timely and relevant. Art can speak in ways words can't, and we hope to use the exhibit as a way to continue to break down barriers and expand our diverse audience through topics with universal resonance."
Shakespeare's in the Alley: A Tribute to Bob Dylan
Now through Jan. 31, 2021
Further exploring the theme of social justice, this collection features a series of hand-stenciled fabric banners suspended from the ceiling to create an immersive "virtual forest" experience that pays tribute to the lyrics, poetry and social observations through song of the iconic Jewish-American singer-songwriter and Nobel Prize in Literature recipient.
Looking to visit JCC online? Check out this important series.
Critical Conversation Starters: Social Justice Series  
Take an in-depth look at the inner workings of human and civil rights issues taking place around locally and around the country. National, community and organizational leaders discuss vital social justice topics amid a time of unrest and uncertainty.
Charlottesville and the Case Against White Supremacy – Short Film Screening and Panel Discussion – Thursday, Oct. 8 at 7 p.m.
The Evolving Role and Impact of Philanthropic Organizations – Tuesday, Nov. 10 at 7 p.m.
Milwaukee Civic Response Economic Recovery Team – Wednesday, Dec. 16 at 7 p.m.
---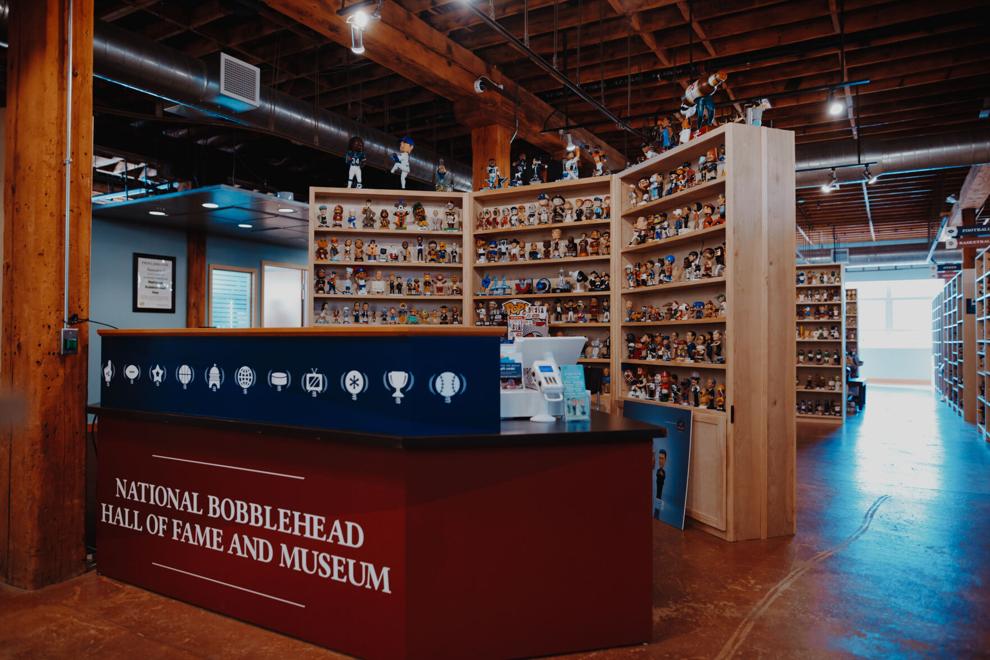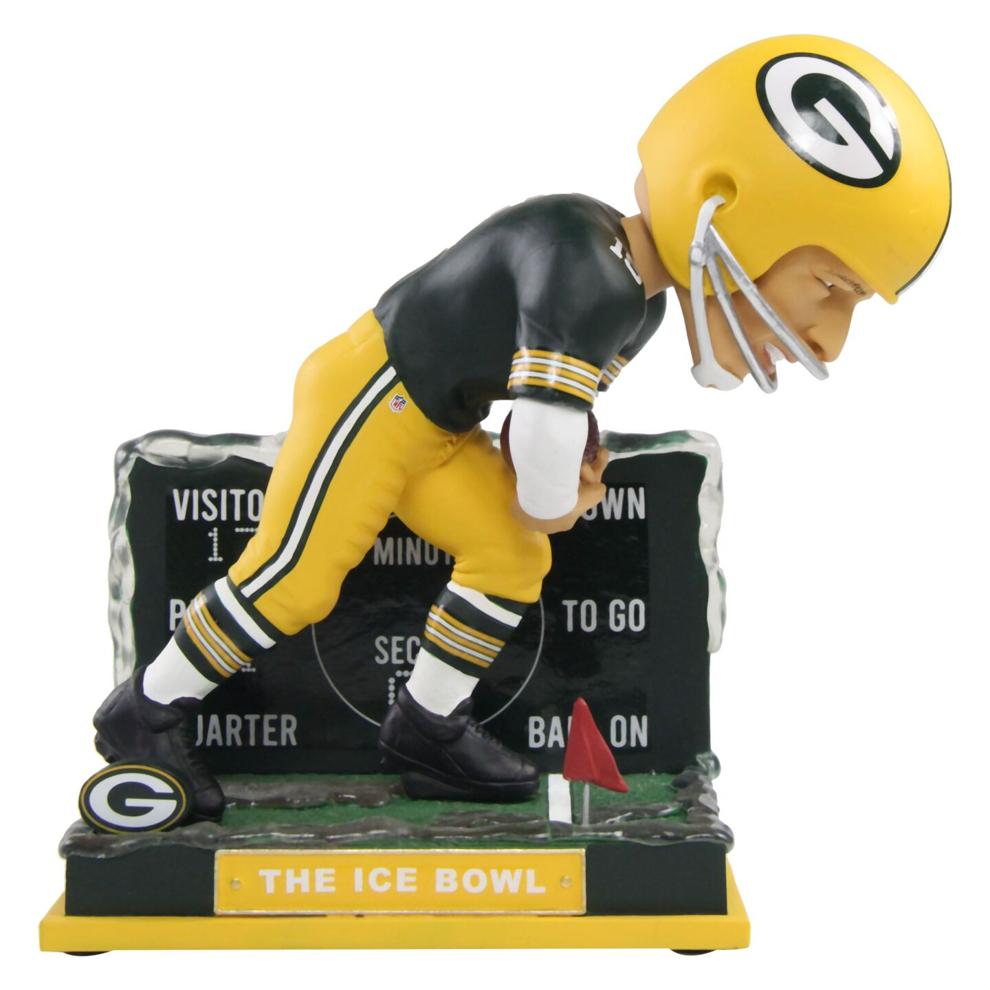 National Bobblehead Hall of Fame and Museum, 170 S. 1st St., 2nd Floor, bobbleheadhall.com
This hidden gem has reopened to guests following CDC and local guidelines and hosts a special Negro Leagues exhibit featuring over 200 original paintings of Negro Leagues players from award-winning sports artist Graig Kreindler. The exhibit will run through Nov. 15.
And if you're looking for the perfect gift for the sports lovers in your life, the museum's store now offers a special edition Bart Starr series, including one featuring the Green Bay Packers icon and his fellow star quarterbacks Brett Favre and Aaron Rodgers. You'll also find a selection of Milwaukee-centered  collectibles including local icon Milverine, plus high profile figures from politics, sports and entertainment and even bobbles to honor essential worker heroes.
Prefer to keep your visit virtual? Take a virtual tour by logging on to bobbleheadhall.com/virtual tour.
---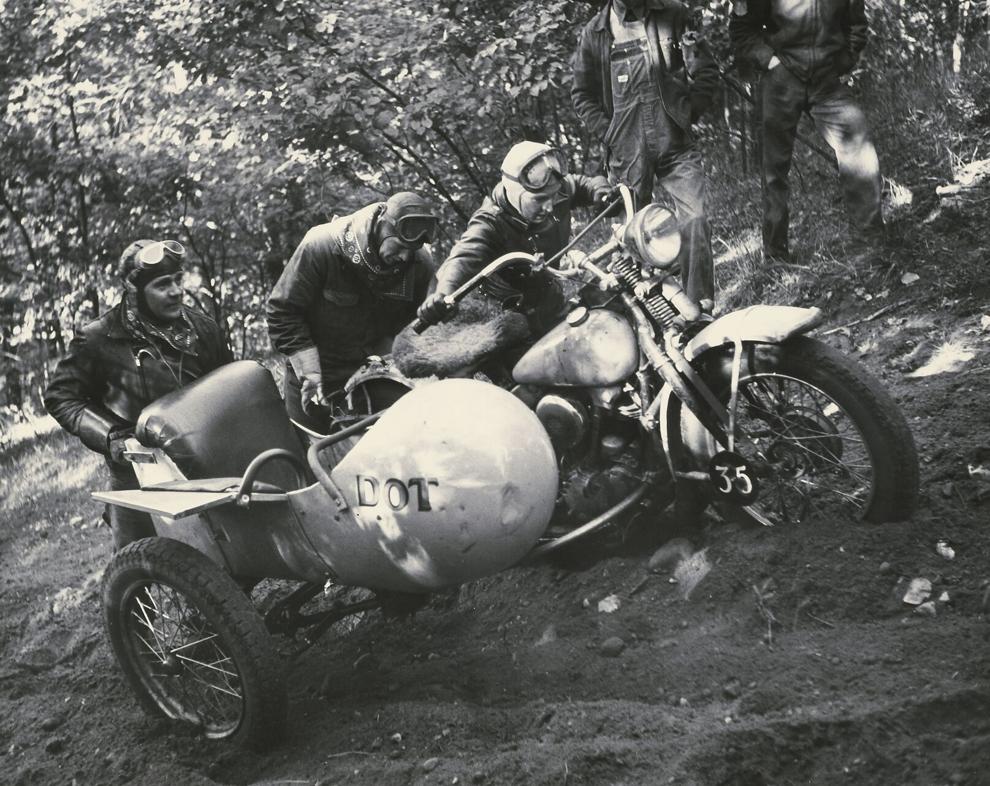 Harley-Davidson Museum, 400 West Canal Street, harley-davidson.com
The Harley-Davidson Museum has reopened with enhanced health and safety measures, limited capacity, online ticketing, traffic guides and some hands-on exhibits temporarily removed. There are no time limits on your visit, but all guests and staff must wear masks. Welcome yourself back to this distinctly Milwaukee museum and take in this exhibit. 
Taming the Road in Style 
Now – Nov. 8, 2020
The earliest Harley-Davidson motorcycles had the same suspensions as bicycles of the time — that is, none at all. And the roads were a hodgepodge of dirt, stone, and other backbreaking materials. Comfort became a never-ending challenge for Harley-Davidson engineers. As roads improved and buyers demanded smoother rides, those engineers improved seats, redesigned frames and added new suspension systems. "Taming the Road in Style" examines the history of this important evolution, from the dawn of the bicycle to the launch of the new Harley-Davidson Softail models. 
Then mark your calendars for this exciting event, coming Nov. 21.
Off-Road Harley-Davidson
Nov. 21, 2020
In the decades before America paved its highways, early motorcycle riders had to be prepared for less than ideal terrain. Today, it's called off-road or adventure touring; back then it was just called riding. Since 1903, Harley-Davidson motorcycles have proven their toughness, cruising over wooded hills, through stone-choked creek beds and up mountainsides. And "Off-Road Harley-Davidson" tells the history of motorcycles designed for rough roads, the people who rode them and the adventures they shared.
---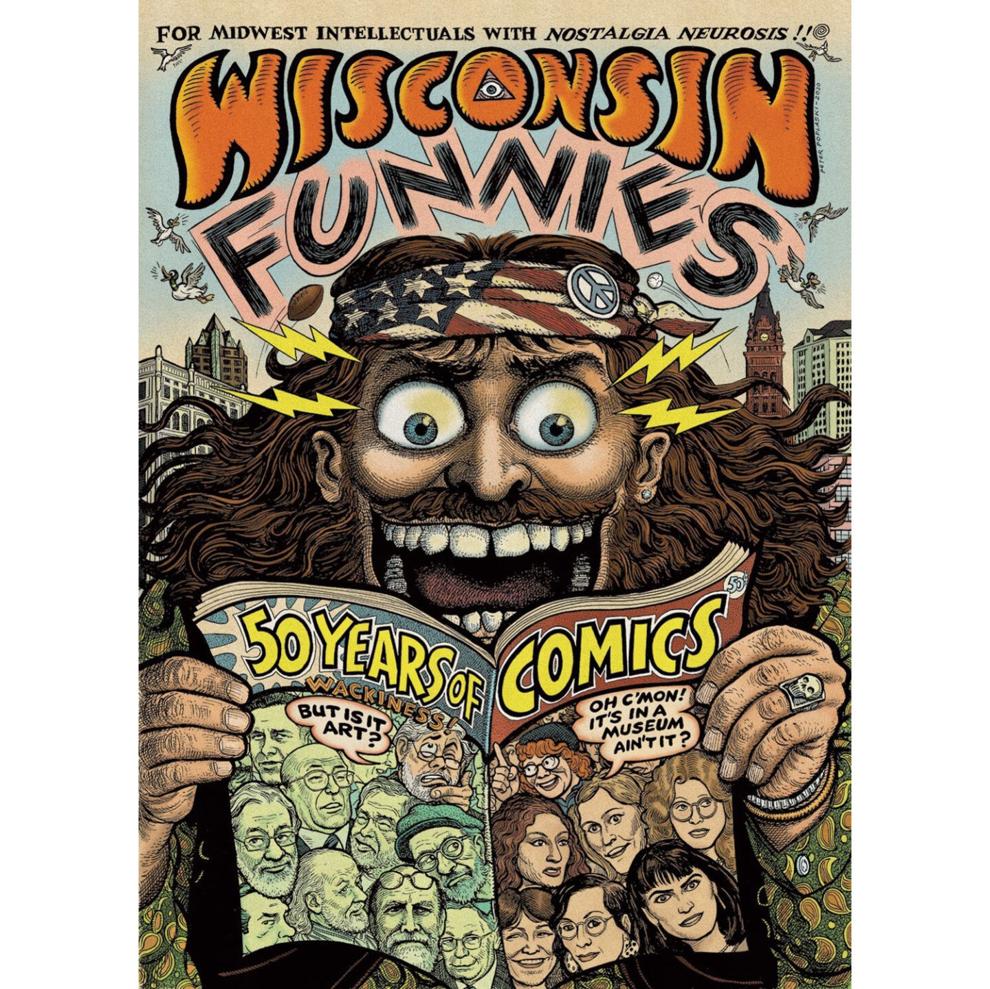 Museum of Wisconsin Art (MOWA), 205 Veterans Ave. West Bend, wisconsinart.org
MOWA is now open with limited hours and added safety precautions. And because the pandemic has most of us starved for a laugh, MOWA delivers with "Wisconsin Funnies," the first exhibition to showcase the rich history of comics in this state. Nearly 200 works by more than 30 artists illustrate the major themes, innovations and publications that characterize Wisconsin's past half-century of comic art, pairing hand-drawn original art with printed material such as comic books, alternative weekly newspapers, plus other collectibles and ephemera. Grab your mask and view it at the Museum of Wisconsin Art in West Bend and MOWA | DTN located at Saint Kate the Arts Hotel in downtown Milwaukee.
Then mark your calendars for these fun and festive MOWA events.
Wine Walk on Main
Saturday, Oct. 10, 2020 from 3-6 p.m.
Explore galleries and the MOWA Shop during your wine stop at the Museum of Wisconsin Art during this Downtown West Bend Association event. Then head out to 20 more nearby destinations for even more wine, treats and shopping. Visit the Downtown West Bend Association at downtownwestbend.com for details and registration information.
Bloomin' Holidays
Nov. 6 - 8, 2020
Kick off your holidays at MOWA with this multi-day event, which begins with the lighting of the MOWA Gardens and video projection on the building. Starting Friday, Nov. 6, enjoy three full days of floral arrangements in the galleries, expert talks and demonstrations, and an indoor artist marketplace. "Bloomin' Holidays" is free your MOWA membership or $15 for the weekend, which includes a complimentary membership.
---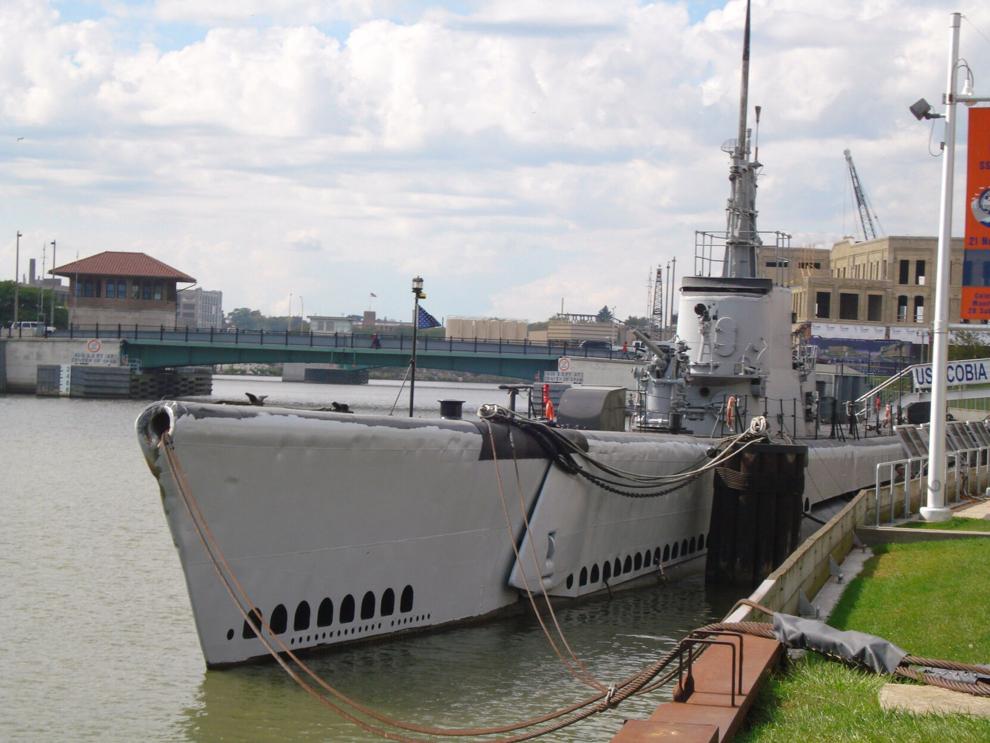 Wisconsin Maritime Museum, 75 Maritime Dr., Manitowoc, wisconsinmaritime.org
Grab your masks and indulge your inner seafarer at the Wisconsin Maritime Museum, the proud port of USS Cobia, a World War II submarine. Tours of this Gato-class submarine are available on a timed basis with limited participants for safety. You can even plan an overnight trip and sleep on the sub! Enjoy the convenience of purchasing your tickets online or by calling the museum. Then mark your calendars for this upcoming exhibit.
Dark Waters: Death & Disease on the Lakes
Oct. 30, 2020, 8-9:30 p.m.
Halloween week is the perfect time to join the Wisconsin Maritime Museum for a tour through the dark side of maritime history. You'll learn about murderous ship captains, mass burials, mummies found aboard shipwrecks and fearsome maritime diseases on this interactive tour through the museum's exhibits. A complimentary beverage (cocktail, beer or soda) is included with your admission to this spooky, adults-only tour.
You can also enjoy the museum's collections and databases online at wisconsinmaritime.org/education/digital-resources.
Carus Collection
The Captain Edward Carus Photograph Collection is a fantastic resource for early images of Great Lakes vessels that sailed between the 1870s and 1930s.
Gerald C. Metzler Database
Compiled from over 50 years of exhaustive research, the Gerald C. Metzler database consists of a comprehensive index of pre-1900 Great Lakes ships data. The digitization process continues as more than 30,000 handwritten records are converted.
---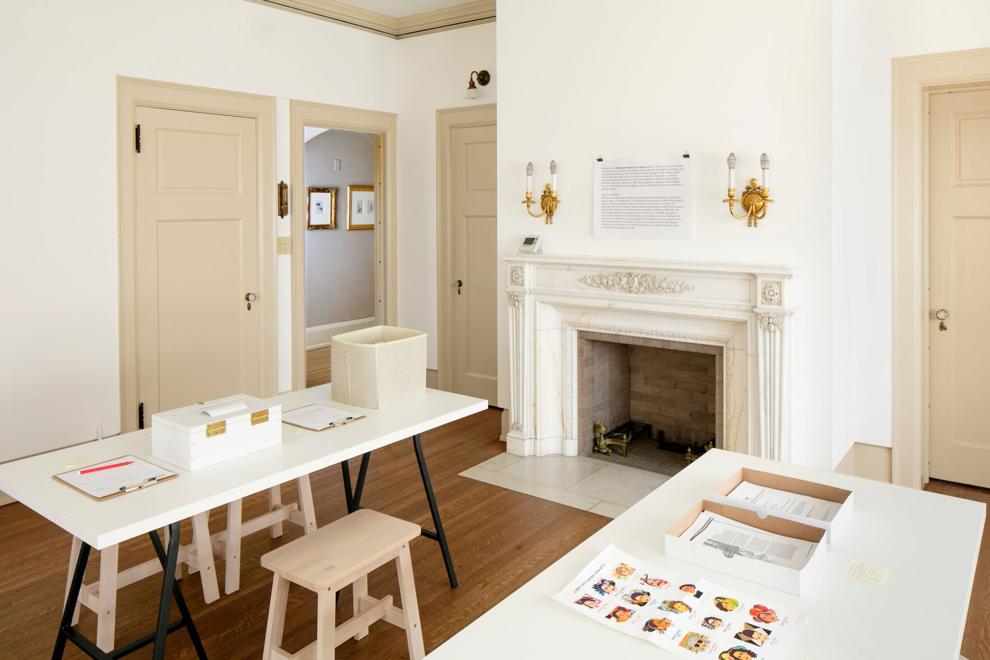 Charles Allis Art Museum, 1801 N Prospect Ave., www.charlesallis.org
The Charles Allis Art Museum is now open to the general public, following the guidelines of health authorities closely to ensure visitors and staff can safely enjoy their visit. Admission is via online reservation only by visiting the Plan Your Visit page. Enjoy this free, Milwaukee-centered exhibit now.
Delight, Inspire, and Educate: The Allis Collection as Catalyst
Through Dec. 31, 2020
Various aspects of the Allis art collection — from paintings and sculptures to decorative arts objects and print materials — are presented in this display. The Foyer Gallery examines the act of collecting today, and how the objects we live with can inspire creative connections and passions in our lives. The second floor showcases Sarah's bedroom highlights collection, selections that encourage observation, wonder and examination. The North Gallery hosts a blackboard where visitors have asked and answered questions about the Allises, their collection and their home.
Milwaukee Women's Art Library
Through Dec. 27, 2020
Women operating outside of economic centers are often overlooked not only by the regions which overshadow them, but within their own localities, further distancing the women of future generations from the histories of their own communities. The Milwaukee Women's Art Library (MWAL) attempts to provide a solution to this issue by developing a library and archive founded on principles of solidarity, difference, and action. Curated by Milwaukee native and Chicago-based curator Ashley Janke, the MWAL serves as a space for the collective remembrance of women and non-binary people of all ethnicities whose actions, work and narratives may otherwise become lost in the ebb and flow of the constantly shifting cultural landscape. 
The MWAL is currently accepting donations of materials. Please visit mwomensartlibrary.org for more information.
---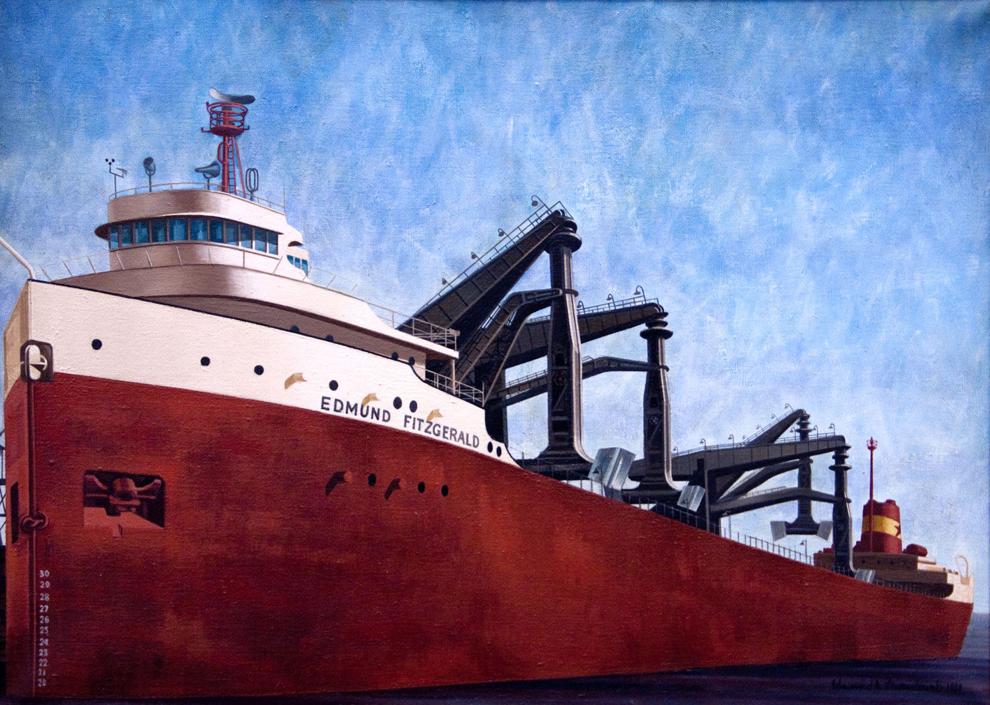 Grohmann Museum, 1000 North Broadway, msoe.edu/grohmann-museum
Don your mask and head to the Grohmann in the MSOE building for this important local exhibition.
Two Edmunds: Fitzgerald and Lewandowski — Their Mark on Milwaukee
Sept. 10 – Dec. 20, 2020
This fascinating exhibit highlights the industrial works of Edmund Lewandowski, the finest industrial painter Milwaukee has ever produced, and explores his connection to the Edmund Fitzgerald, the Great Lakes freighter that sank Nov. 10, 1975, and was memorialized the following year in the Gordon Lightfoot song. Investigate photographs, models, paintings and film clips related to the "Two Edmunds" from the collections of the Milwaukee Public Library, Haggerty Museum of Art, Museum of Wisconsin Art, Milwaukee Art Museum, Northwestern Mutual, Flint Institute of Arts, Morris Museum of Art, The Johnson Collection and others.
Come to the Grohmann on Tuesday, Nov. 10 — the anniversary of the freighter's demise — for a book signing and talk with photographer, diver and Great Lakes historian Christopher Winters. MKE