Are you suddenly in a panic because you didn't book the family's summer trip? Don't fret. Although inn owners in popular spots like Door County and Lake Geneva may be flipping their signs to "No Vacancy" for the coming season, there are still plenty of destinations within a five-hour drive of Milwaukee that feel like a great escape.
---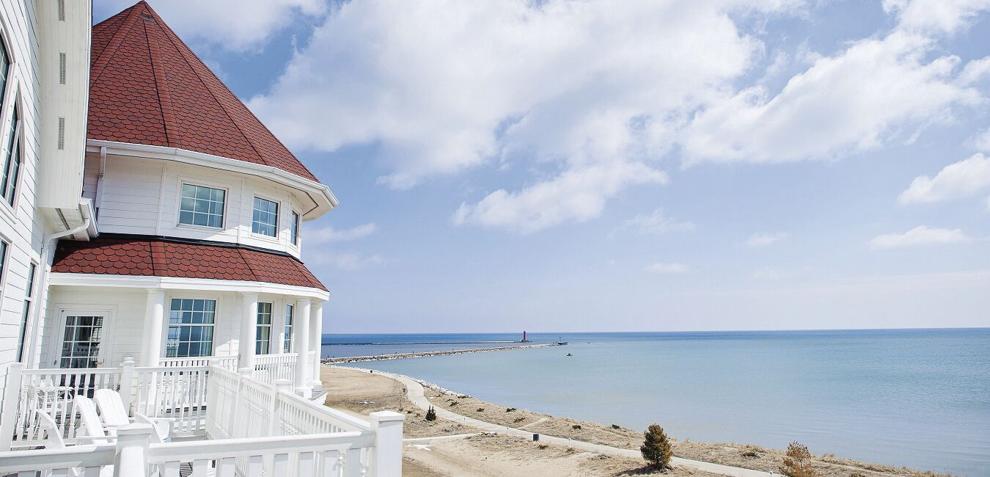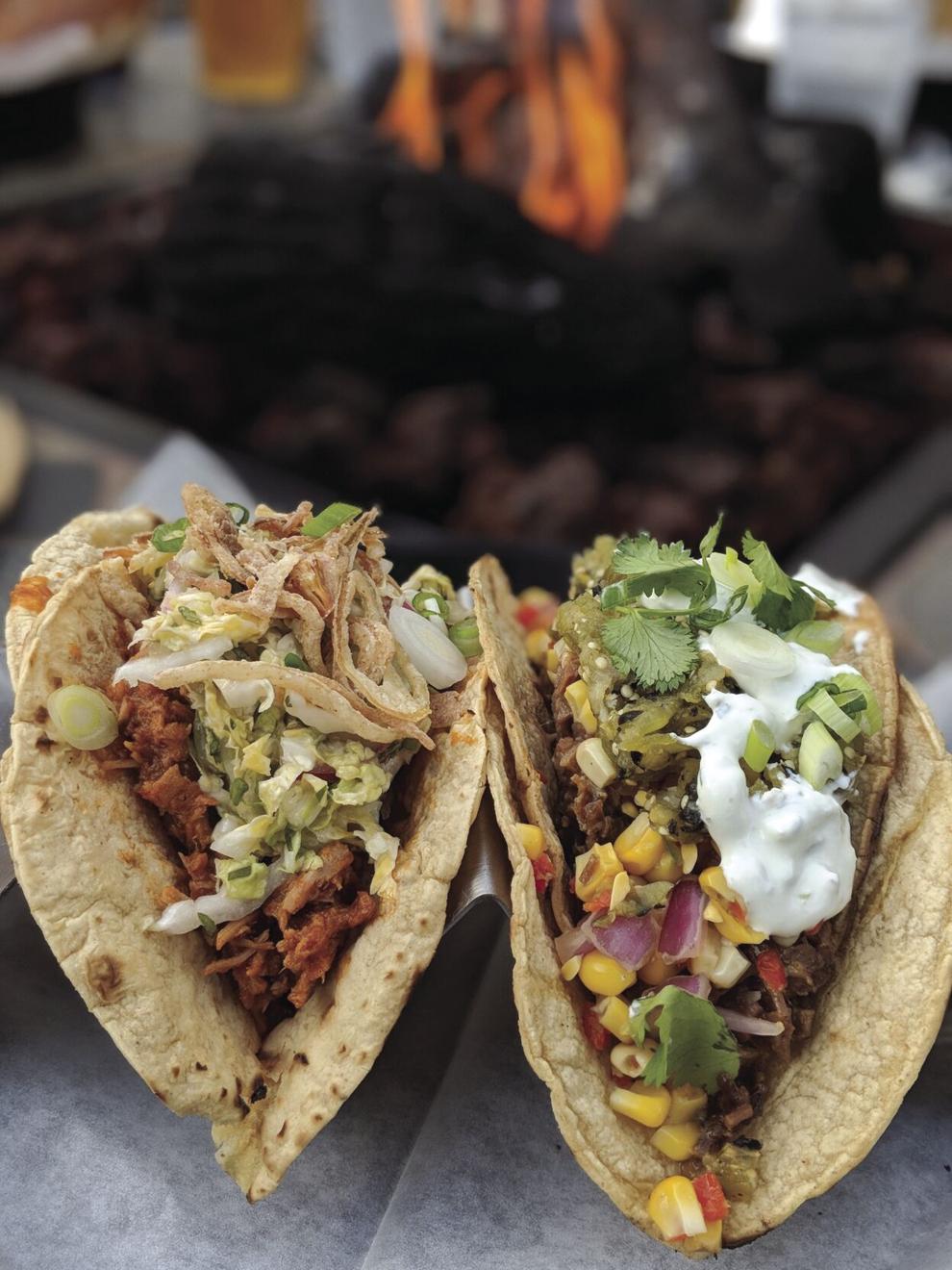 Sheboygan, Wisconsin
Just an hour north of downtown Milwaukee, Sheboygan is slowly shedding its "scrappy sibling" reputation with examples such as Lake Michigan's only full-service, beachfront resort (the 244-room Blue Harbor Beach Resort) and a downtown rimmed with cute shops and decadent eateries.
While you're at the resort, send the kids down the water slide while you chill with a lounge chair on the sand or book a massage at the spa — and there's no need to leave the property at dinnertime due to five restaurants on site and Harry's Prohibition across the street, where generous pasta portions are a sincere love letter to Italy.
Local interior designer Jordan Gottsacker's brick-and-mortar shop Honey and Ace is like a mini-Etsy store with candles and wall art you'll want to scoop up and take back home. Another must-stop is Nest, which also sells goods for the home.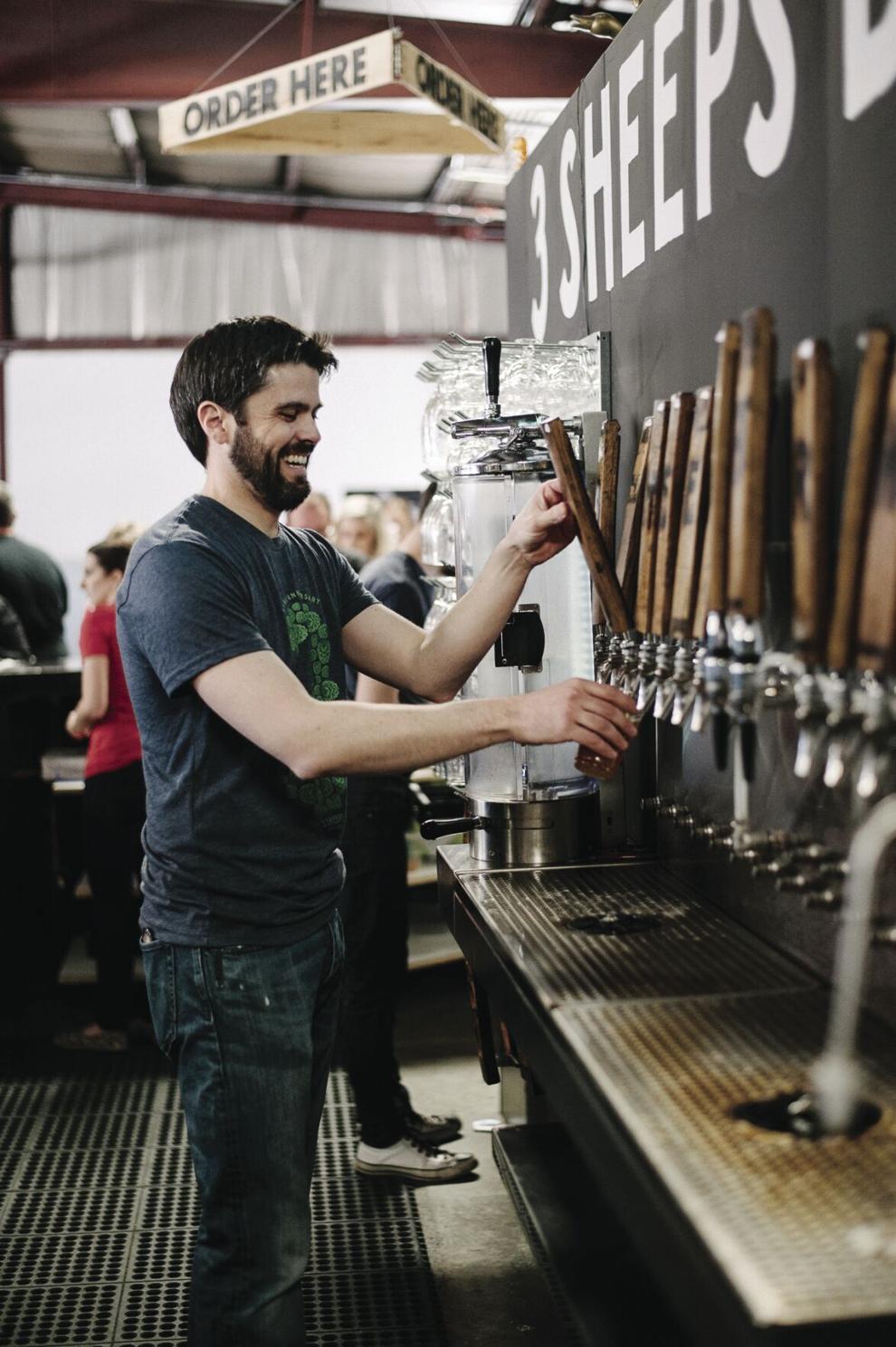 Anchoring Sheboygan's renaissance is Art Preserve, opening June 26 within a nature preserve and home to artist-built environments that the Kohler Foundation (which manages John Michael Kohler Center for the Arts — another fun, free activity) has owned for decades, but lacked the space to exhibit all at once.
Imbibing is nothing new in Sheboygan, but craftsmanship is — at The Blind Horse Winery and 3 Sheeps Brewing Company, the winemaker and brew master continually crank out new offerings. Before heading home, drop by the new Johnsonville Marketplace where the leading brat producer (you didn't know Sheboygan is the country's brat capital?) sells not only brats, but also other Wisconsin-made food items. Some are perfect for snacking on during the ride home while others are the perfect edible souvenirs for the dog sitter.
---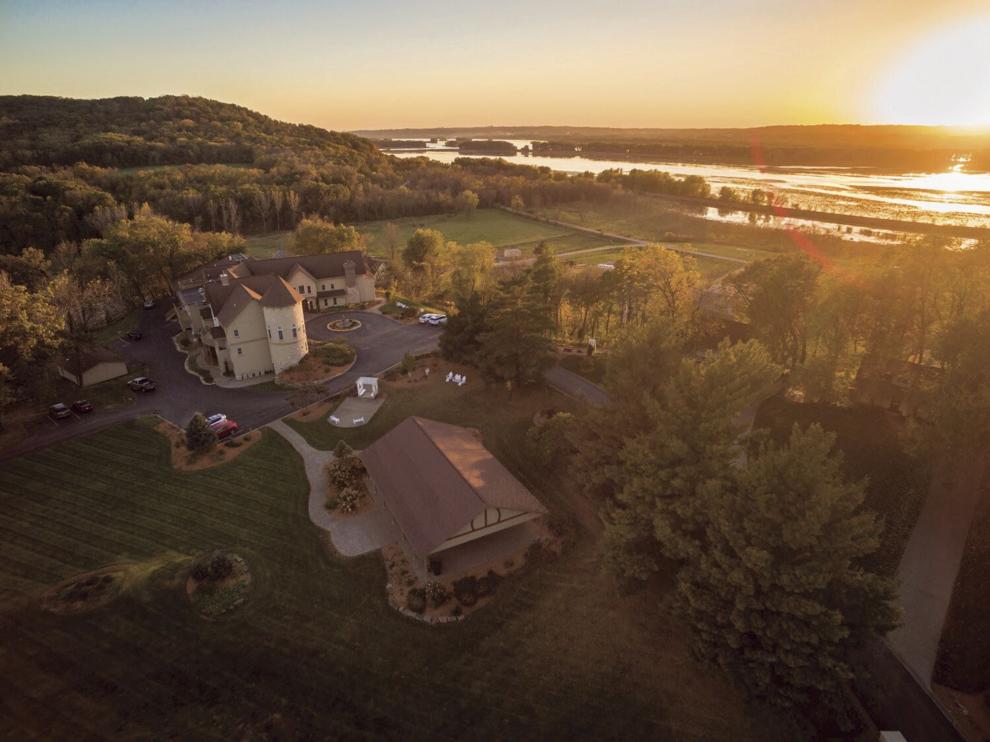 Galena, Illinois
Whether you hop on a trolley with Galena Trolley Tours or book a river cruise — the Mississippi Explorer departs from Chestnut Mountain Resort — both are fine ways to learn about Galena's history. In fact, before you pop into all the adorable shops downtown, get your bearings via a visit to two historical sites that detail the city's history in lead mining and serving as an active port for steam ships: U.S. President Ulysses S. Grant's former home, a beautiful example of Italianate architecture, and The DeSoto House Hotel. The 1855 hotel hosts a restaurant and is Illinois' oldest operating hotel, with past guests that include Abraham Lincoln.
If you're an architecture buff, you'll swoon over the Historic District's Federal-style redbrick buildings, home to boutiques like Galena Spoon Co. (culinary spoons carved on site), Scent Workshop (create a custom-scent candle) and Galena Apothecary & Dry Goods (everything from beauty products to cool gifts). All have opened within the last two years. To celebrate a summer day, check out the two-acre West Street Sculpture Park featuring steel sculptures by John Martinson.
Because this is a vacation, splurging is essential. Try a stay at Goldmoor Resort, a chateau-like b&b property on a bluff boasting Mississippi River views and with plenty of space to curl up in an Adirondack chair and read a good book. A new chef who formerly cooked at Travelle and Filini in Chicago serves up nightly surf-and-turf dinners. And since Main Street is blocked off to cars, enjoy eating in an open-air dining environment downtown.
Galena is also home to four wineries with tasting rooms (Galena Cellars, Massbach Ridge Winery, Fergedaboudit Vineyard & Winery and Rocky Waters Vineyard and Winery), a distillery (Blaum Braus. Distillery) and a craft brewery (The Galena Brewing Company).
---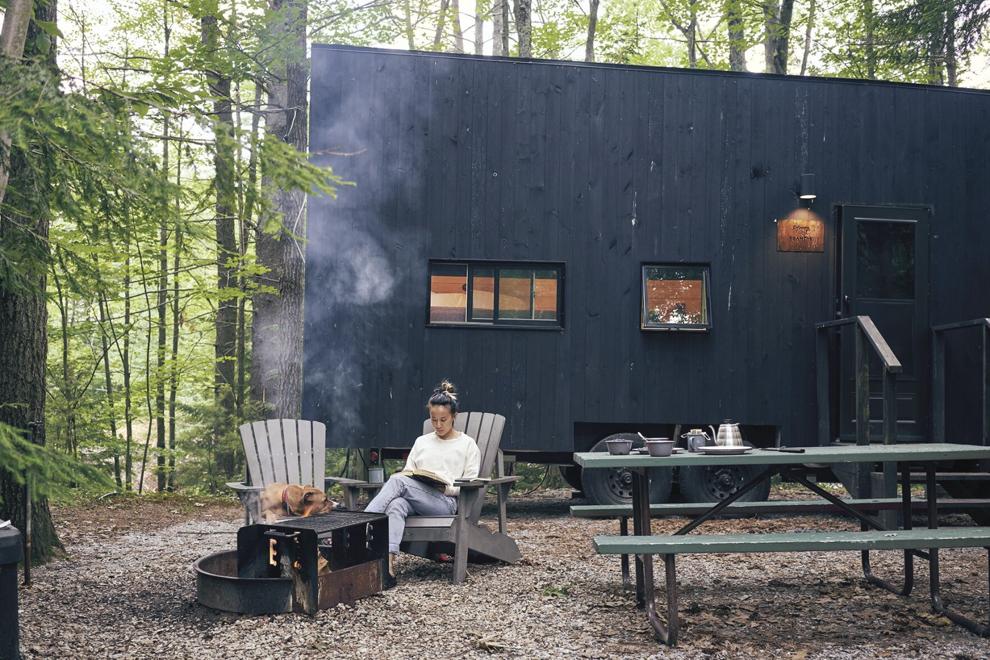 Southwest Michigan
If you're ready to upgrade from pitching a tent in the wilds, or are just starting to dip your toes into the camping world, an easy entry is through glamping, or "glamorous camping." One of the newest spots to fall asleep on a thick mattress in a cozy cabin is at the 79-acre Getaway Barber Creek, hugging Lester Lake in Grand Junction, Michigan. Bonus: You can finally catch a sunrise over Lake Michigan, as the shorefront town of South Haven is only 12 miles from Getaway Barber Creek.
Each cabin features its own fire pit and is spaced some distance apart from the others. The interiors pack in a lot of comfort, such as a shower, toilet, stove, mini-fridge, sink and enough gear to cook a full meal. Nearby communities such as South Haven allow you to explore the outdoor setting, such as wineries/vineyards (Cogdal Vineyards' tasting room is a half-mile from Lake Michigan's shoreline), beaches and alfresco dining (a favorite is Captain Lou's Boathouse & Grill on the waterfront, which offers live music). South Haven even has a vintage concession stand dishing up root beer floats and 16 Sherman's ice cream flavors at North Beach.
Going out on the water is another option during your trip, thanks to experiences aboard boats like the 1810 replica "Friends Good Will" topsail sloop and the replica river launch "Lindy Lou" cruise. Both are bookable through the Michigan Maritime Museum.
---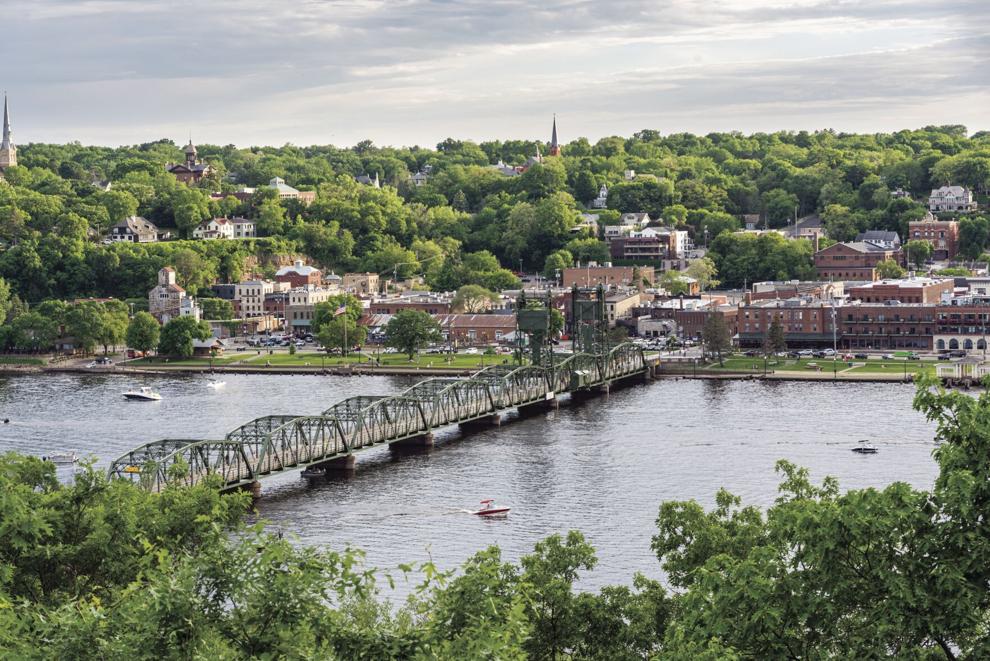 Stillwater, Minnesota
Bypass the Twin Cities for this beloved destination for Minnesotans and Western Wisconsinites along the St. Croix River. You can work up a little bit of adrenaline via the 40 connected miles of bicycling or hiking paths (including the year-old, 4.7-mile St. Croix River Crossing Loop Trail) or with a slower-paced stroll on the town's art-sculpture trail (River City Sculpture Tour).
This is also a hot spot for antiques, ranked among the country's top-10 according to Fodor's Travel (consider this your warning to clear out the trunk). Boutique shopping to the tune of 50 indie-owned shops is strong here, too. American Gothic Antiques' two-story mall easily fills an afternoon, while Midtown Antiques proudly states it's the largest antiques mall in the Upper Midwest. If you're looking for more a curated stop, Reclaiming Beautiful's gorgeous finds include repurposed antique furnishings.
Wind down at night with a visit to the town's craft breweries (Lift Bridge Brewing Company and Maple Island Brewing) or wineries (Rustic Roots and St. Croix Vineyards). For a sweet treat, it doesn't get any better than an old-fashioned ice cream shop: Nelson's Ice Cream Parlor has been in business since 1923.
Boutique-hotel stays make Stillwater feel even homier. Try the pet-friendly Lora (also home to three imbibing and noshing options: Feller, The Long Goodbye and Made Coffee) or Hotel Crosby (with Matchstick Restaurant & Spirits on site, you don't have to leave for dinner). MKE