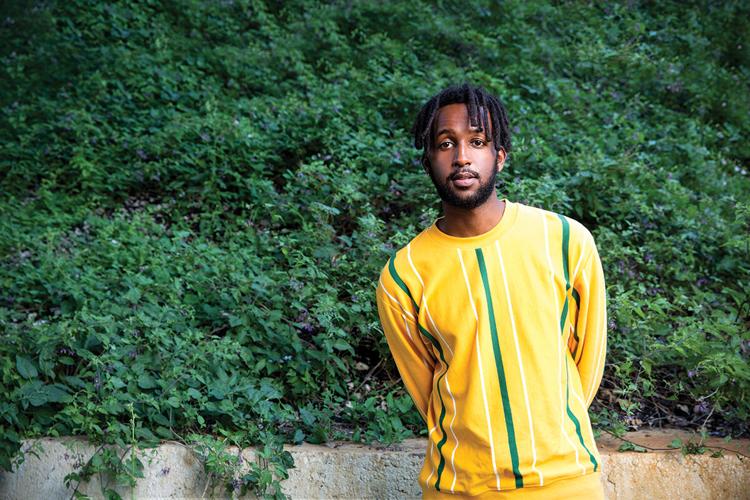 Milwaukee native WebsterX grew up around ambition, with his successful entrepreneur grandfather and his musician father each inspiring Web's own passions — even though he didn't dive into music until he was about 21.
Though WebsterX's dad — who, along with his mom and sister, moved to Milwaukee from Ethiopia in the early '90s — knew the pitfalls of the music industry and thoroughly warned his son of them before he took the leap, Web says his family is proud of how far he's come and how he's positively used both his passion and his platform. 
"Now that he sees it's working and my mom sees this working and my sister sees this working, they're just really proud," Web explains. "… At the end of the day, in the back of my head, I have something to prove for myself, but also to my family as well. Because all they care about is security. They want you to be secure — and that's all parents, right? I'm blessed to have parents that want me to be secure and want me to be great. They're loving. I think that's why I'm able to pour so much love from my own heart because my parents also poured it into me growing up. So I'm blessed for that." 
His 2017 debut album, "Daymares," is a collection of songs he wrote through his early 20s after he decided to forgo studying at UW-Milwaukee in order to pursue music. "Daymares" features an in-depth look at Web's own psyche, exploring the themes of depression, anxiety, identity and "the growing pains of being in my early 20s.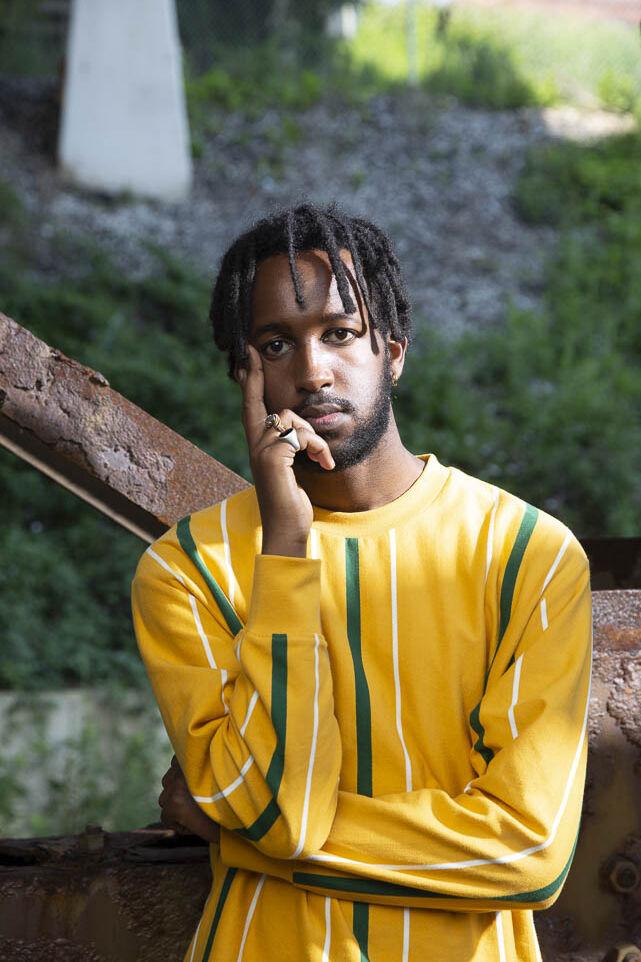 "It's all about mental health and identity," he continues, "And I think it's important too, man. I love being me, that 'one of one.' You're one of one too. Nobody can replicate you; you're you, so why try and be anybody else? And why try to have anybody else's opinions? I am not a fan of group-think. I am not a fan of that kind of stuff, but I think it's good because not everybody can think for themselves. At least their life goal should be to be themselves as much as possible." 
While he was in the midst of creating "Daymares," an English teacher invited WebsterX to come and speak to the class about composition and narratives through the use of songwriting and performing. Through that opportunity, FreeSpace was born. The organization, currently on a brief hiatus, is a haven for young musicians, bringing together industry veterans to put on a show and then be interviewed by novices afterwards. 
FreeSpace's success attracted The New State, a community-driven restoration of the former State Theater. Currently serving as Vice President of The New State, Web uses his experience with FreeSpace to help with the vision of this up-and-coming music hub. Future plans include recording studios, space for classes, a retail store for touring musicians, and a performance venue that can seat more than 400 people.
With so many irons in the fire, Web is careful to take each project one step at a time and keeping his focus on what most needs it. As of early June, new music for an upcoming release was at the forefront. 
Then, while he was shooting artwork for the new music, a dramatic shift in the city launched him down another path.
"We shot the artwork and then we heard a bunch of sirens, so we ran to the edge of the hill … and then we saw this fleet of cars and it was a giant car protest," he remembers of the earliest days of Milwaukee's Black Lives Matter protests following the murder of George Floyd. 
"It was my first time seeing that in my life and something just clicked in my head," Web recalls. "I was like, 'Oh, it's real here now too. It's beyond Minneapolis.' Because oftentimes in the past with Black Lives Matter movements, it only stayed in that city and very rarely widely spread." 
From there, Web jumped into making as much of a difference as he could, protesting and sharing information on his social media. Next, he created a T-shirt design emblazoned with "Black is Beautiful" to continue to promote the message.
"Black Lives Matter is … the most important slogan, phrase, whatever you want to call it, right now," he says. "But I also wanted to remind people that Black people's skin is beautiful and they are beautiful. And, for white people too, psychologically switching how we view the word Black. 
"I'll never forget watching the Malcom X movie and there's a part of the movie where [John Elton Brembery] … is talking about looking in the dictionary and looking up the definition of white, [which was] pure, innocence. And then the definition of black [was] 'black ball, black guard.' It was all very dark and just negative. That's how deep this [movement] is. It's down to definitions in Merriam-Webster's dictionary."
With a passion and urgency to spread that message, too, along with the importance of Black Lives Matter, Web went to work on the shirts. Shortly after, a friend reached out with a flyer from a Los Angeles bike ride dedicated the movement and asked WebsterX and a few other invested Milwaukeeans to help organize a similar one here in Cream City. In just eight days, the group planned the Black is Beautiful bike ride and sold upwards of 800 T-shirts, garnering $21,000 for Walnut Way and Leaders of United Transformation, two local nonprofit organizations dedicated to creating welcoming, inclusive neighborhoods. 
"We needed a break at that point," he says. "It was like day 20 or 22 [of protests] when we did the ride, so I knew people were [really] tired and just wanted to do something fun. So that's why we did the ride. It was amazing. It was way over expectations — like 2,500 people went. It was nuts."
Web notes that he and the group continue to plan more Black is Beautiful events. Updates on those and his new music can be found at websterxdotcom.com.
Most of all, Web says, he encourages Milwaukeeans to be safe and to never give up.
"Whatever you need to do to get through this unforeseen, never-experienced thing, just do whatever you need to do to get through that. … Just make sure we are all being safe right now, and conscious," he reflects. "… As far as the Black Lives Matter movement, keep going. Do not stop until they hear us. That's nationwide. That's worldwide. This has to be the new norm." MKE
The individuals featured on this page are part of Imagine MKE, a coalition united to advance thriving arts and cultures sector and its contributions to the cultural, social and economic vitality of Milwaukee. To learn more about Imagine MKE, its mission and how you can be a part, visit imaginemke.org.