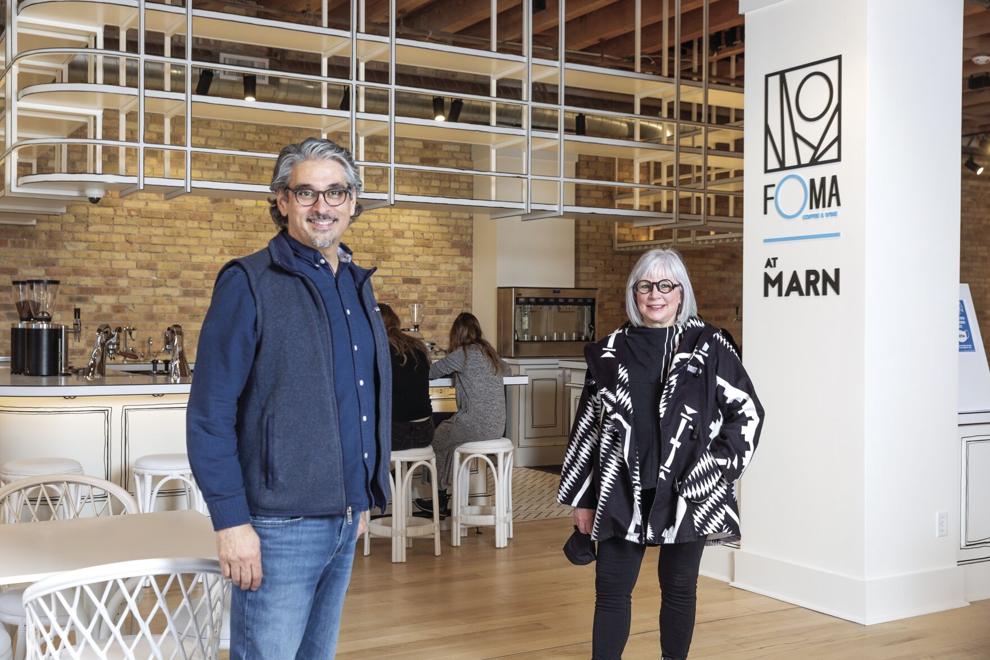 Poised to help the artistic community rebound, a new state-of-the-art exhibition hall and community space in the Third Ward serves as both gallery and gathering spot for local artists, collaborators and supporters.
While the efficacy of the COVID vaccine rollout will determine the formal opening of the Milwaukee Artist Resource Network (MARN) Art + Culture Hub, it's well underway with its goal of displaying work by local artists and helping to kick-start and sustain the careers of those looking for a life in the creative industry. 
The 5,500-square-foot building includes a café, conference center and innovation studio. The gallery and exhibition hall is equipped with a 135-inch projection screen, dedicated sound system, 10-foot-high modular walls and high-tech lighting. 
"It lends itself to a transformative space fit to host a variety of exhibitions, panel discussions, performances, events and more," says MARN gallery director Riley Niemack. "We're looking forward to a new chapter of film screenings, large-scale installations, live performances spanning various disciplines and collaborations with like-minded local organizations."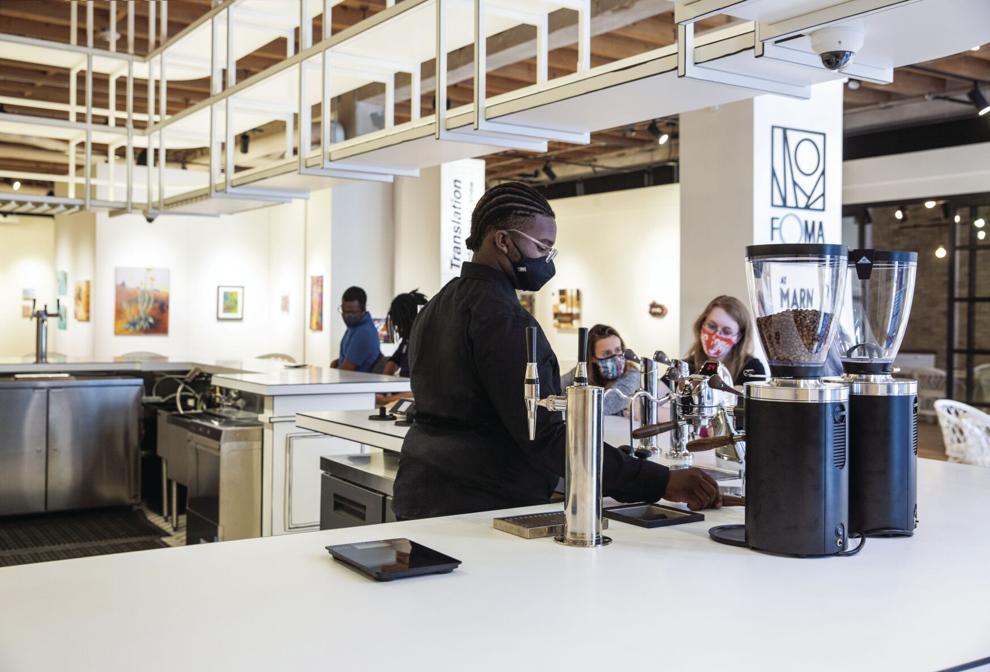 20-Plus Years of Promoting Creatives
Launched from a 1999 collaboration between the  and the Urban Artists' Initiative to assist local artists, MARN was officially founded by a handful of visual artists and received its nonprofit status in 2002. 
Flash forward to late 2019, when the group was looking for a permanent home and a space to proudly display the talents of artists across all disciplines, and the vision for the MARN hub was proposed, says the organization's president and CEO Mal Montoya.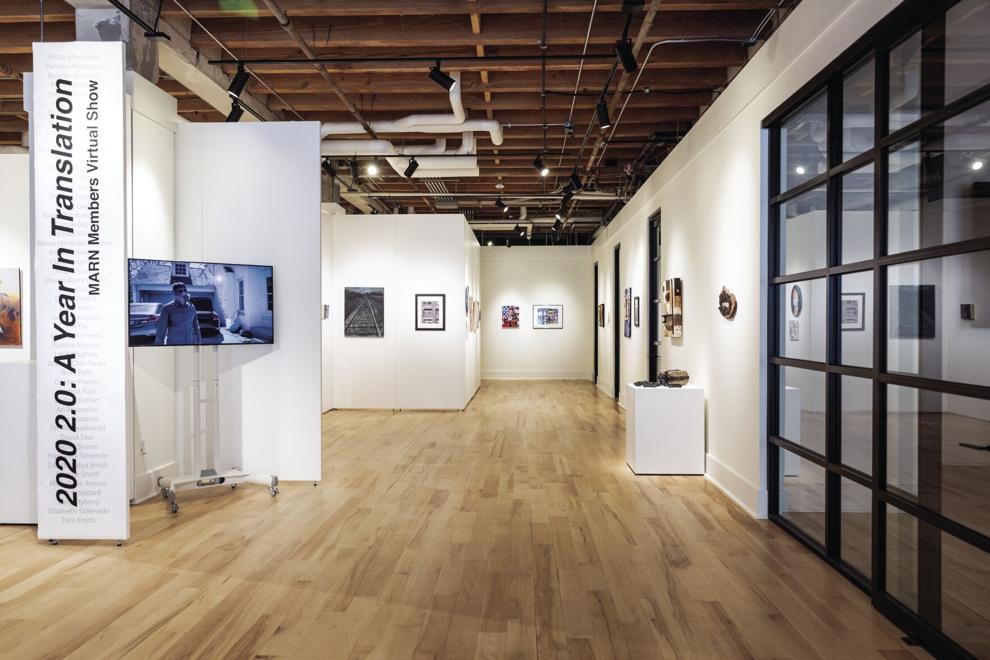 "Creating a hub for arts and culture here in the Third Ward — the traditional Potawatomi, Ho-Chunk and Menominee homeland where the people of Wisconsin's sovereign Anishinaabe, Ho-Chunk, Menominee, Oneida and Mohican nations remain present — brings a host of possibilities for the community of creatives we serve," Montoya says. "We were confident from the beginning that this location could advance exposure for local artists by weaving advanced amenities around our new gallery. What we didn't foresee was having to undergo such a complex endeavor during a pandemic.
"As we're finally beginning to reach the light at the end of the tunnel, we're well-positioned to add to the cultural resurgence all of us are hoping to see in the very near future," Montoya notes, adding the generous donations of an anonymous benefactor made MARN a reality.
Artistic Support
MARN's mission is to provide local artists with the tools and connections to support a career, no matter their socioeconomic backgrounds. And the group's parallel goal is to position itself as a leader in "growing a viable and sustainable arts and creative industries market based in Milwaukee," Montoya says.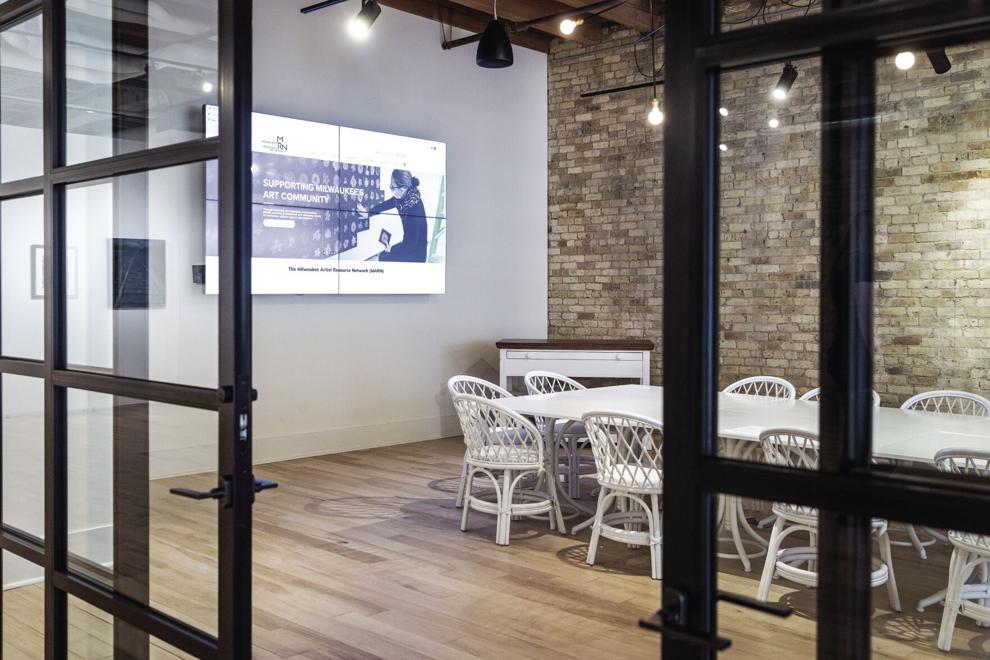 MARN has represented more than 50 local artists and creatives over the years through its membership, he continues. MARN also offers programming to assist local artists. 
"MARNmentors is a competitive, season-long artist mentorship program offering emerging artists the opportunity to partner with local established artists to further their artistic practice while building a career as a working artist," Niemack explains. "MARNsalons is a professional development program in related disciplines that brings national and international curators and critics to Milwaukee for a series of in-depth engagements with members of the local arts community."
Recent MARN success stories include 2020 mentee alumni Rosy Petri and Bela Suresh Roongta. "Both went on to earn artist-in-residence positions at the Pfister hotel and start successful art practices," Montoya notes.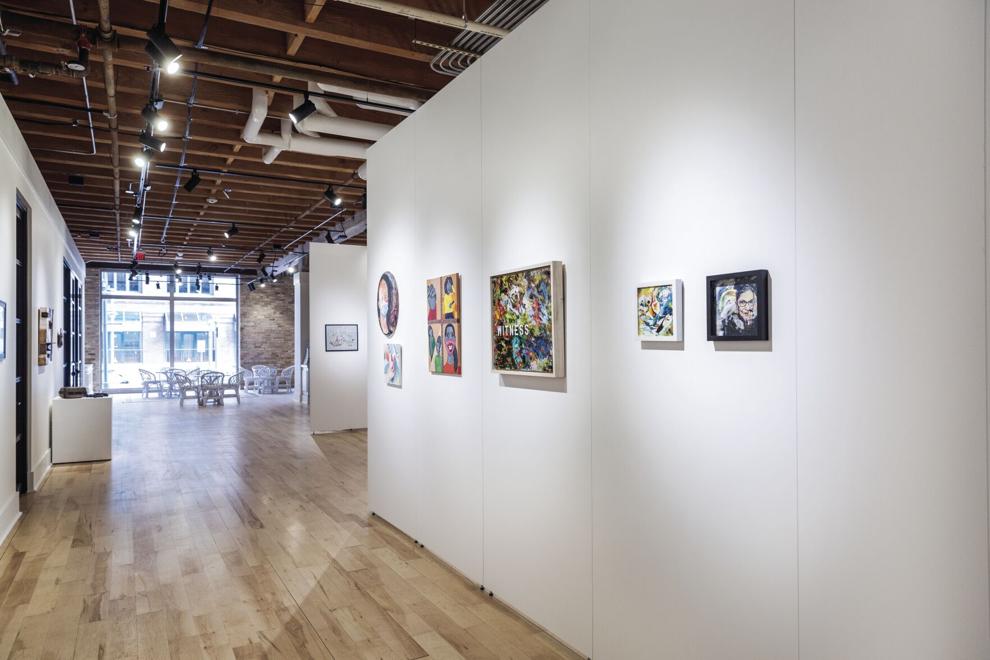 Building Toward the Future
The MKE area is ripe for a post-pandemic arts comeback, and MARN wants to help provide that connection for artists and aficionados, says Montoya. 
"MARN is part of a community that, for the most part, has been reeling due to the effects caused by the COVID-19 pandemic," he says. "Opportunities for local artists have been few and far between. MARN is looking at how we can leverage our new Art + Culture Hub to advance opportunities for artists."
Adds Niemack, "I cannot wait for the outside world to see and experience the amazing projects and missions that are growing within the greater Milwaukee area."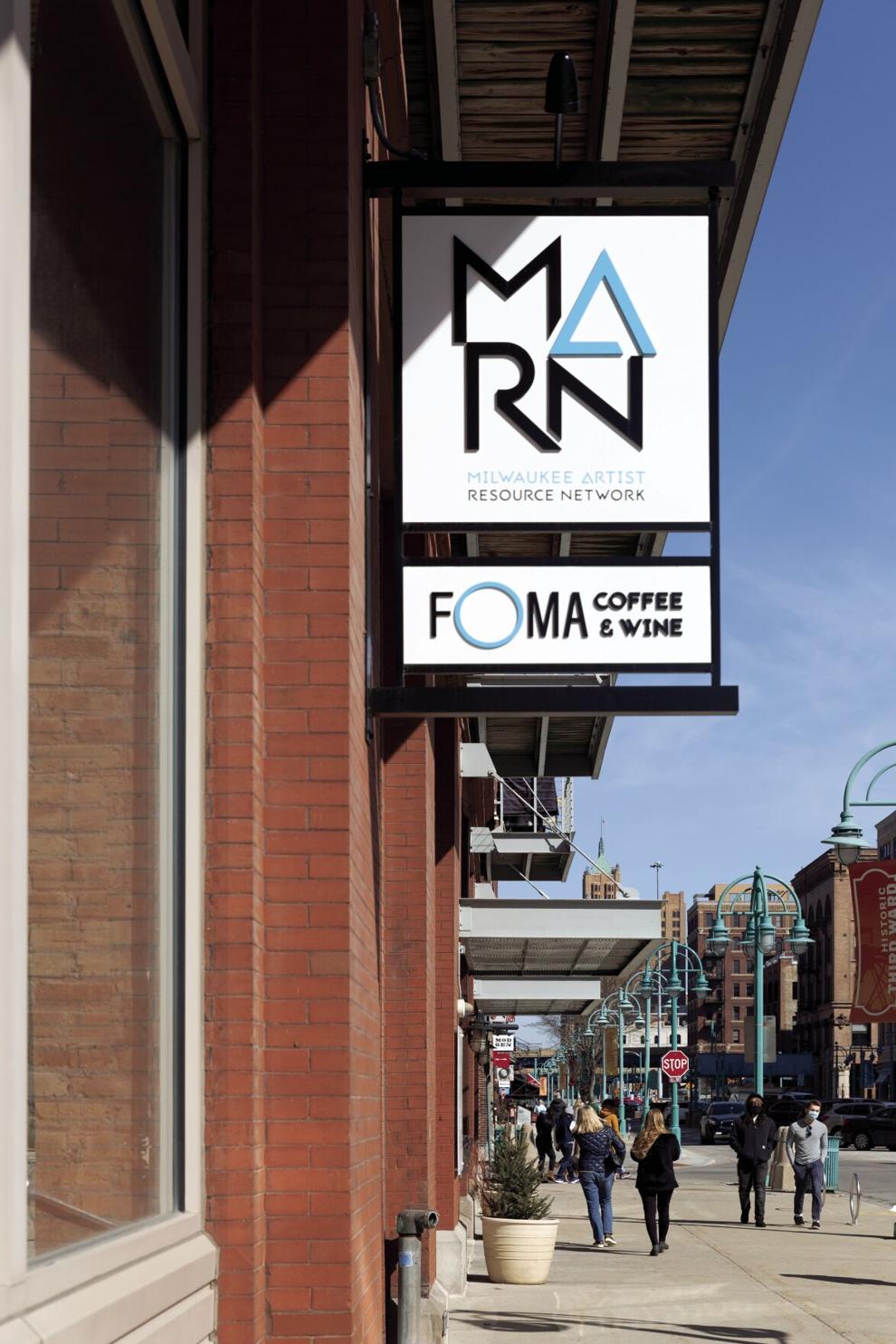 MARN is also identifying ways to open up the space's resources and access to the community, Montoya and Niemack say, distilling feedback from artists and supporters.
"One action we can start with is highly encouraging feedback and participation from community members who identify as BIPOC, LGBTQ+, women, individuals with disabilities, working class, immigrants, and veterans," Montoya says. 
For more information about MARN and to view the "2020 2.0: A Year in Translation" exhibit, go to marnarts.org. MKE