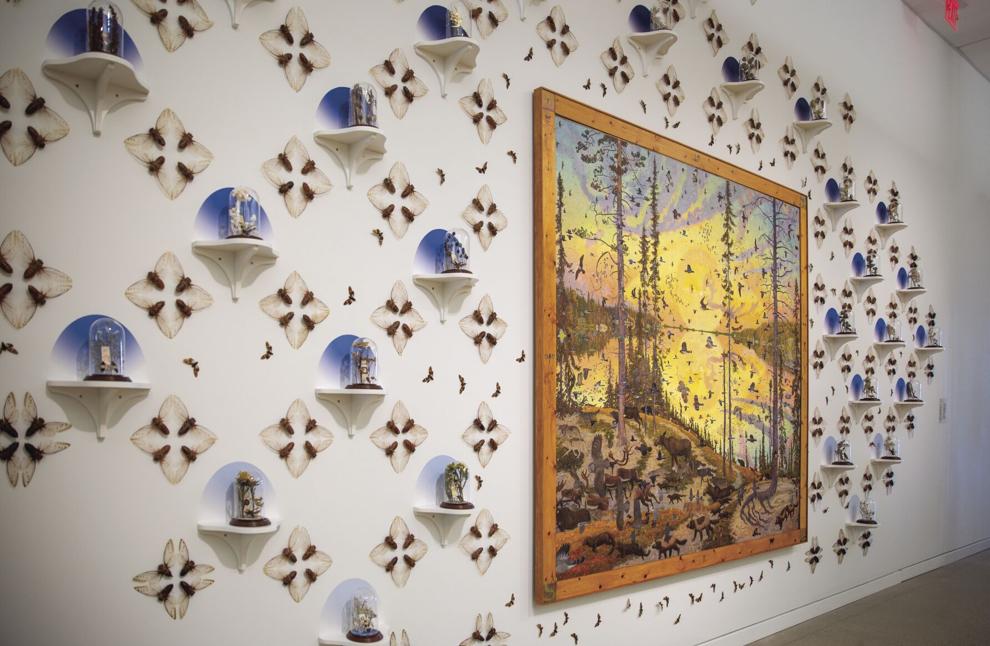 It's a monumental year for West Bend's Museum of Wisconsin Art as it celebrates 60 years of providing beautifully curated Wisconsin art to residents.
Originally called the West Bend Gallery of Fine Arts, MOWA was founded in 1961 by Melitta Hedwig Pick as a way to preserve the artwork of her uncle, Carl von Marr. 
"It was really a local project," adds Laurie Winters, MOWA's executive director, of the museum's roots. "It was meant to be a kind of cultural center for the local community. That has expanded over time and today we really are regarded as the state institution for Wisconsin art and artists."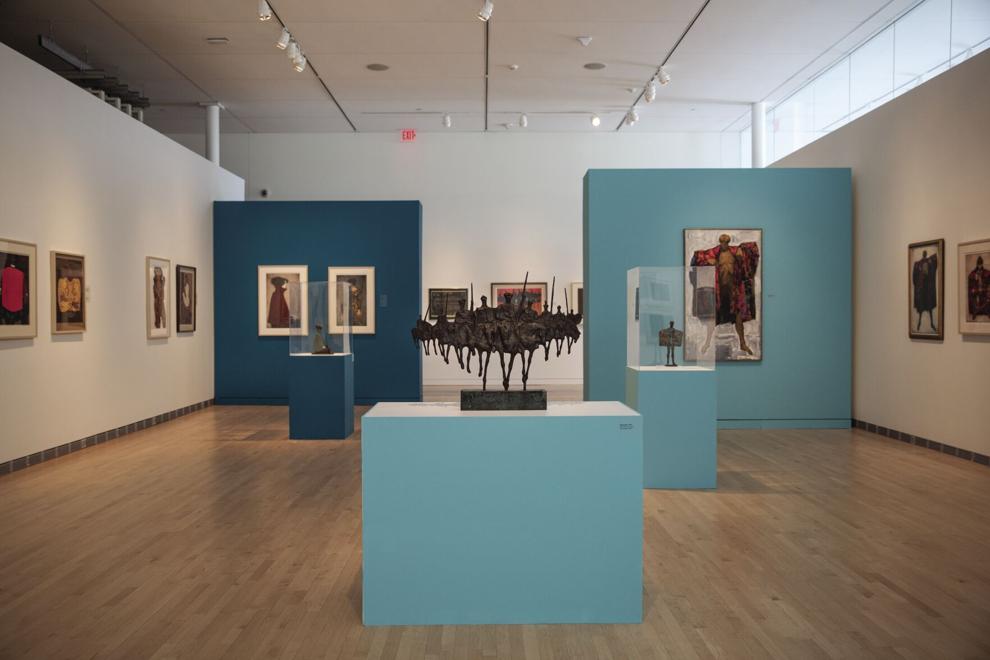 Since its inception, MOWA has seen impressive progress, including a brand-new facility built in 2013 along West Bend's Milwaukee River, the creation of its MOWA DTN space in Milwaukee's Saint Kate - The Arts Hotel, and a partnership with the Governor's Mansion to provide impactful curated art to decorate the space. 
As a way to recognize artists who have called Wisconsin home at some point in their lives, MOWA displays exhibitions from all walks of life and all across the state. 
This year, MOWA builds to a crescendo with several major exhibits, the recognition of a new artist on social media every week, and a planned exhibition of teen artwork, along with tools to help budding young artists succeed post-high school. 
The first exhibition, titled "Artists Without Borders," opens April 24 and pays tribute to Wisconsin's impact and inspiration on area artists over the years. 
"[The exhibit will be] bringing all of these artists together in one place to see how they explore identity or cultural concerns or their own identity, and how they fuse that idea of being from someplace else but call Wisconsin home," Winters explains.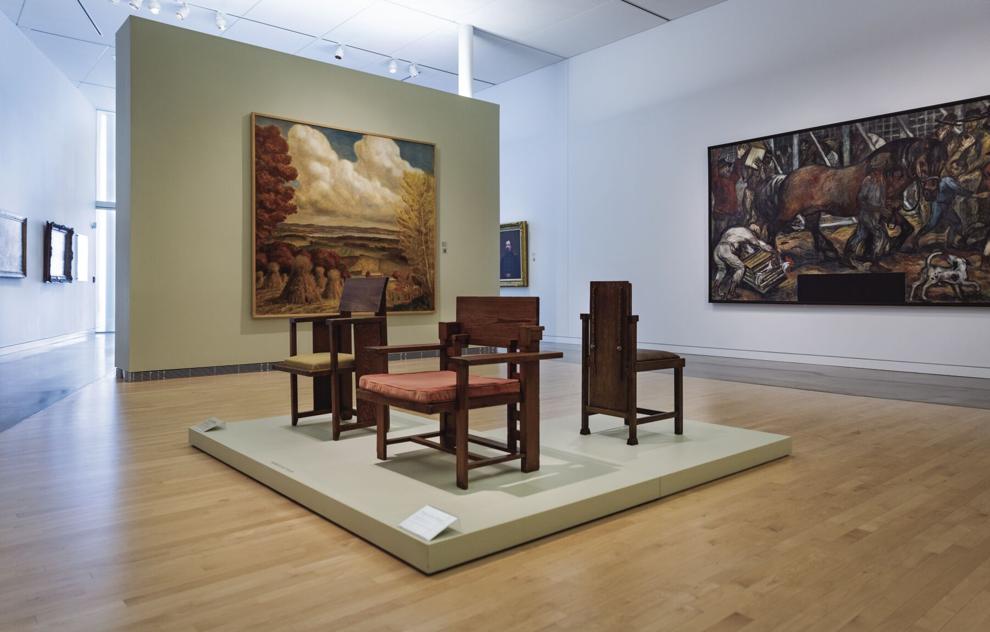 With the memory of MOWA's female founder top of mind, the second exhibit will represent women artists. Set to run July 24 through Oct. 3, the exhibit selected 20 works by female artists, presented them to another 20 female artists and asked them to respond to the works. Those responses were then presented to another 20 poets, writers and cultural thinkers for their response, totaling 60 works to honor the 60 years of Wisconsin art. 
The third exhibition will run Oct. 23, 2021 through Jan. 23, 2022, and will feature glass art, a well-loved artistic medium in this state. 
Winters is excited about the depth of artistic expression and revelation the exhibits represent.
"[We'll have] an exhibition that questions 'What is Wisconsin art?' It's an exhibition that pays tribute to and explores the idea of why women artists are often overlooked and undervalued by museums. And then another exhibition that looks at one of the many facets that makes the state famous in studio glass movement," Winters enthuses. 
The teen program will run from May 22 through June 13, featuring students from a dozen Southeastern Wisconsin high schools submitting pieces reflecting how they see themselves. The museum will also offer a teen portfolio review in August for students considering art school, and will help students assemble a portfolio, develop an artist statement and make connections with schools across the state.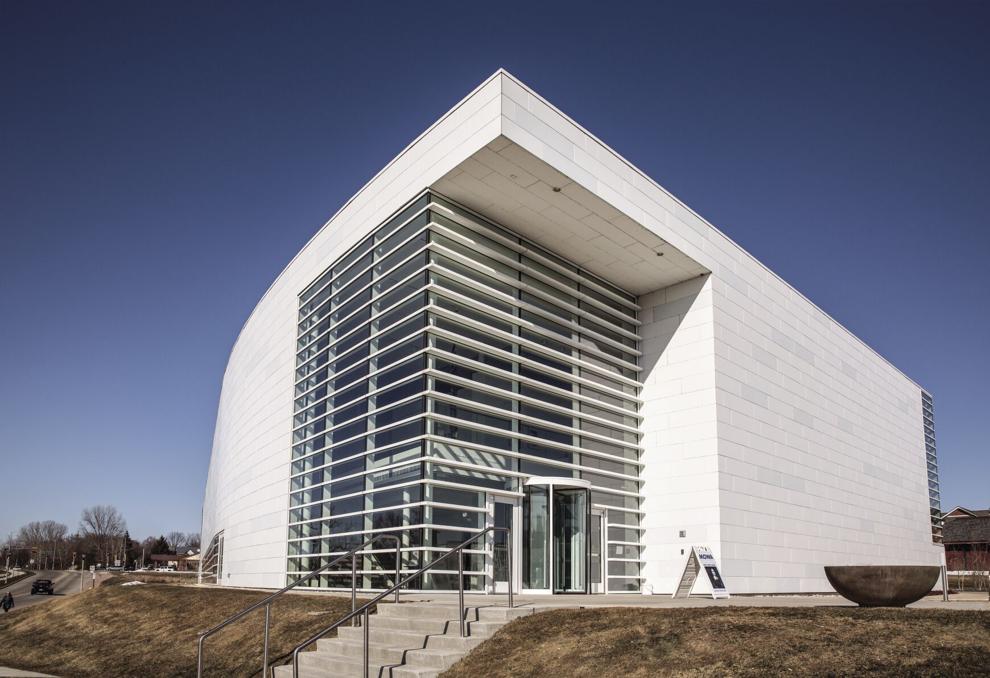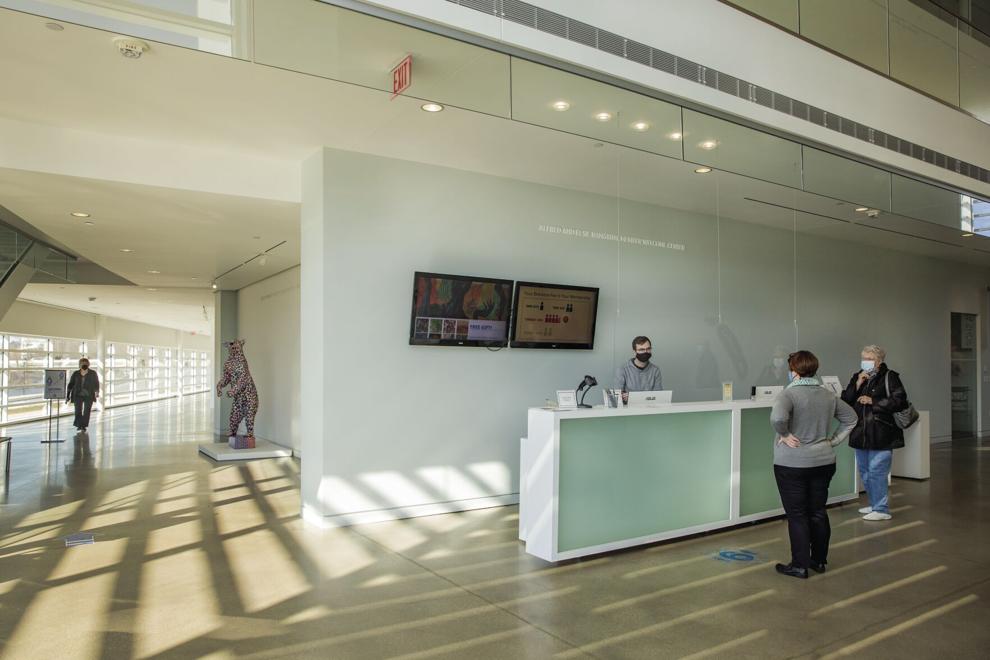 "If you're a high school student, you can attend certain organizations throughout the state where the colleges and universities will send advisors, counselors and recruiters and you have to pay. But if you're a talented kid from a family who can't pay for that, you're suddenly at a disadvantage," Winters explains of the free program's inception. "It's a way to create opportunities for kids in high school who might not have the advantages of a private tutor or counselor." 
Winters says the museum's  landmark anniversary represents the perfect time to be a bit self-reflective. "Where have we been and where do we want to go?" she continues. 
"For us, the 60th anniversary is not only a celebration of the past and achievement — it's also a time to assess where we want to go." MKE